- Sun May 15, 2016 9:02 am
#139699
Luckily I found a classic red Jeep discarded in my back alley with no batteries and no charger. It's an old body on metal frame Jeep with 4 wires going to the batteries. First powerwheels and my boy is excited to drive it!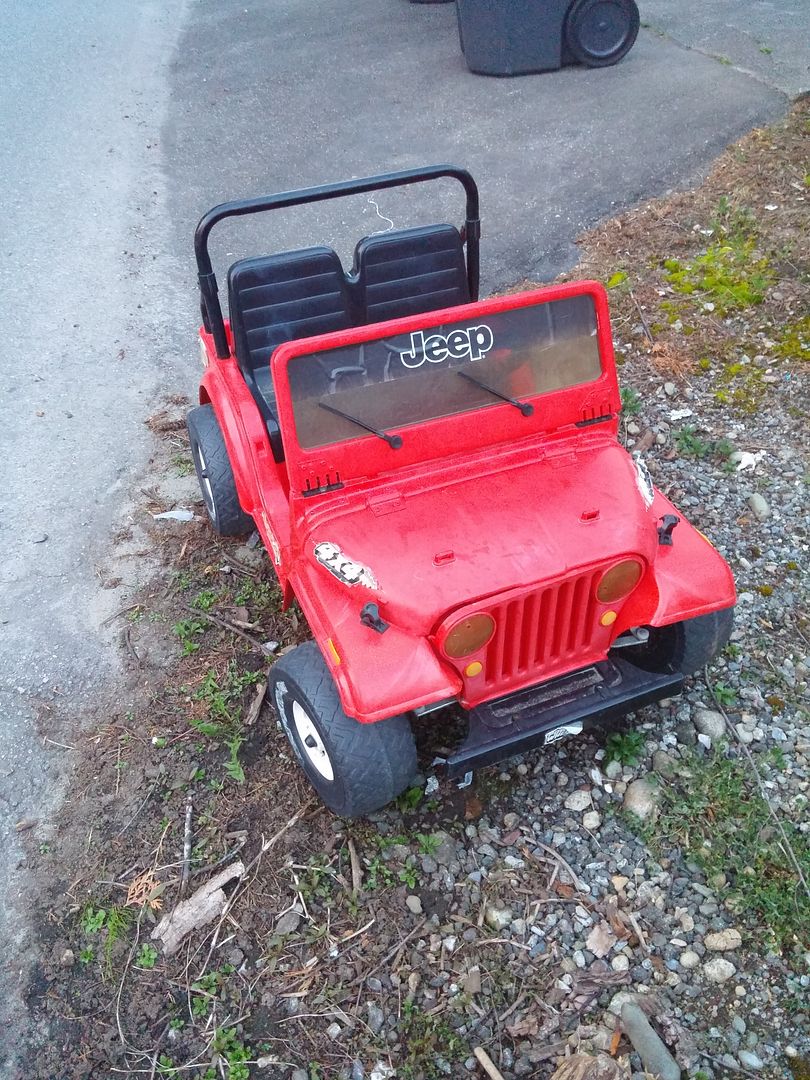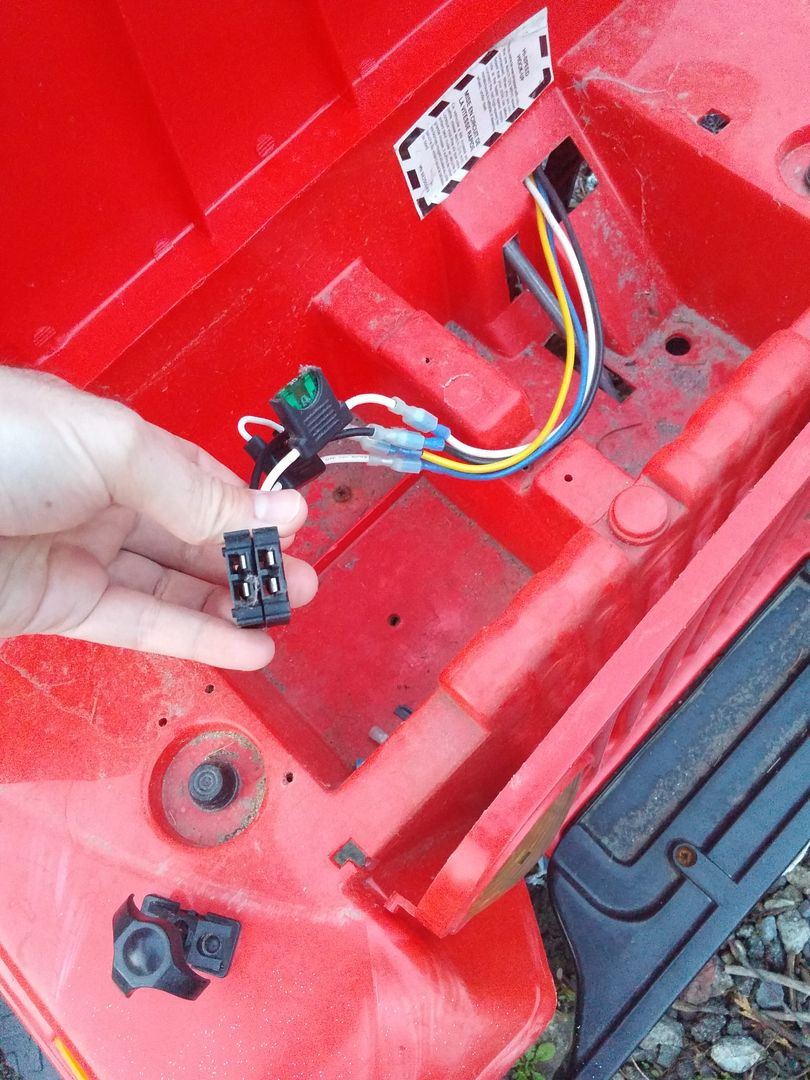 I just got 2 6V 14AH batteries and snipped off the old connector and hooked them up.
However there's some issues. The foot pedal seems to intermittently work to drive the Jeep forward in low speed. Sometimes the pedal works and sometimes not. Flipping to reverse, and pushing the pedal, it won't reverse at all.
Also, when flipping to high speed, 1 of the 30 amp fuses blows instantly. Not when pressing the pedal, but instantly when simply flipping from low to high. I've pulled the fuse out of the holder a little to show which fuse blows. The other remains OK.
Suggestions on what to replace? Wiring looks stock and in good shape. Could bad switches be the cause? Where can I buy them? Here's pics of the wiring at the switches. If something isn't stock, please let me know so I can restore it.
I've since disconnected the red high speed wire from behind the switch til I get at least low working both forward and reverse.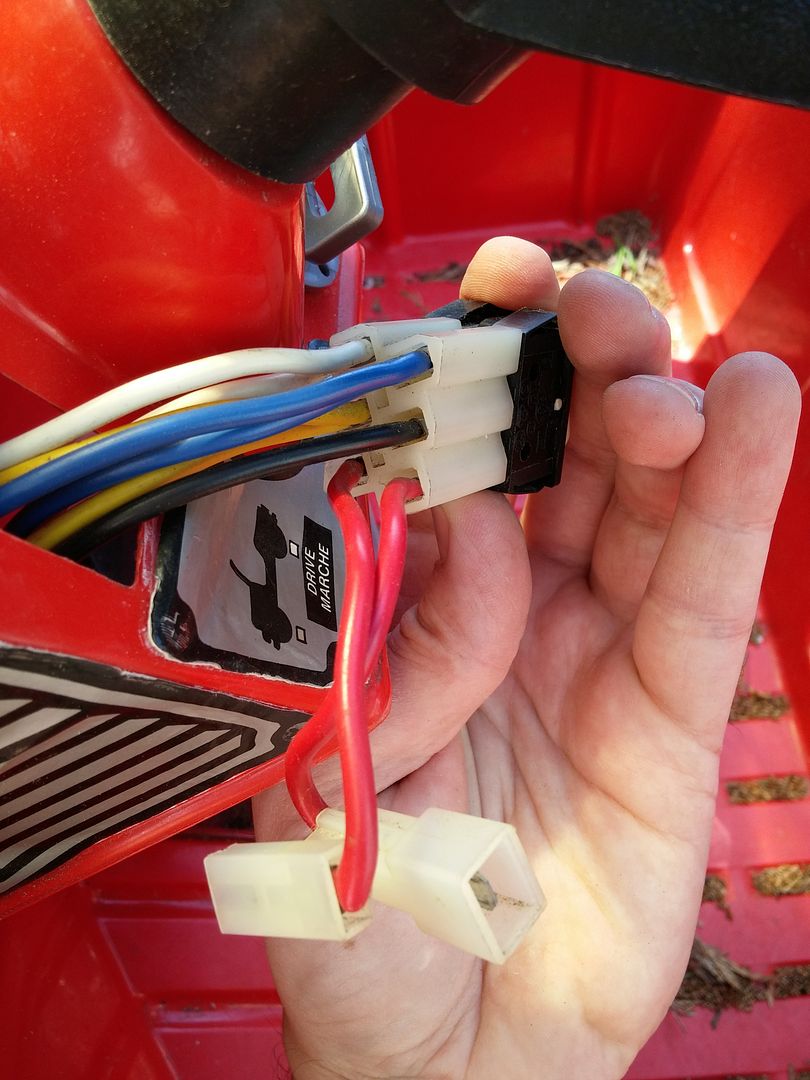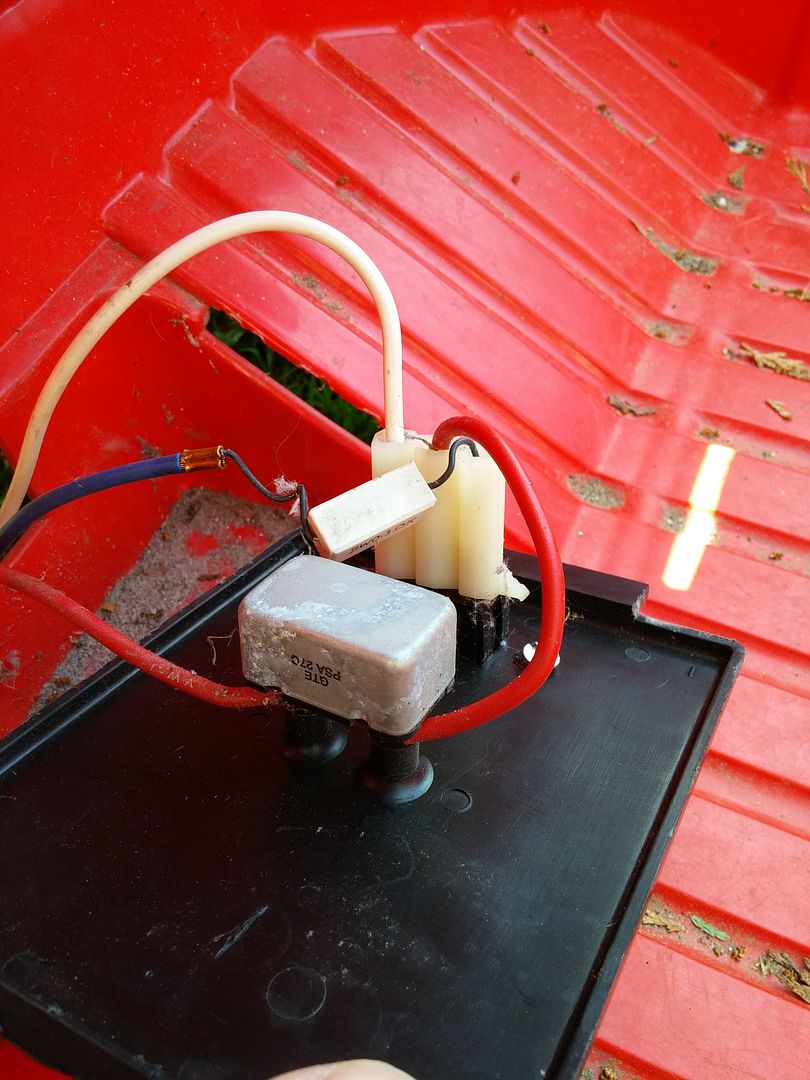 Red Jeep 76817 - Classic!
Blue Ford F150 National K8285-9997 - Monster Traction!

I want FASTER!