By
matty
- Fri May 05, 2017 7:11 am
- Fri May 05, 2017 7:11 am
#145592
Hello friends!
My kids Mini Cooper's battery just bit the dust and I bought a Zeus 12V12AH replacement battery and am in the process of wiring it up. On the old battery (pictured)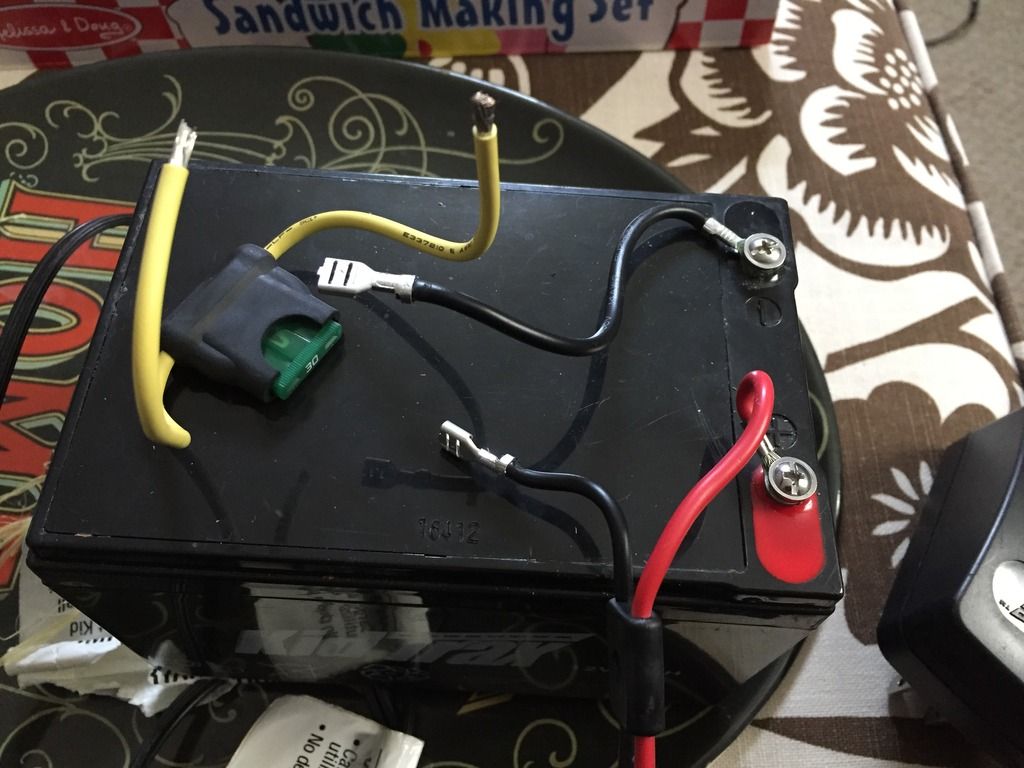 I noticed that the 30a fuse is (or was) connected to the negative terminal. I bought an inline fuse (also pictured) but everything I've read says it belongs on the POSITIVE terminal and that the old/dead stock battery has one built in. Can someone please share their wisdom and expertise?
Also, is it ok to use the same plug in charger that came with the original battery? It has a little light on it that turns from orange to green when battery is fully charged (although it just seems to be stuck on green for some reason).
Thanks in advance for any help!
Matty