- Sun May 25, 2014 7:07 am
#120929
So my daughter has a Barbie (Pink) mustang that I got her about 3 years ago.
This thing has been beat, banged, scratched, faded, repainted, faded-again, and paint was chipping off.
The hub caps were no longer chrome and the decal kit inside was faded and peeling off.
So I decided that I needed to "modify" her mustang to be more like mom & dad's.
LOL
BODY MODS =
1. So I decided to have the body stripped, then sanded, primed, and painted base coat & clear coat.
Shout out to Chad @ Automotive Transformations in Angier! He takes care of all my stuff!
2. I then figured that the Super Snake center stripe would look good, so I got the carbon-fiber decal and put it on.
3. Next I decided the white interior had to go.
What does every Mustang owner want? Answer is Black interior!
So I changed it all to black!
4. I figured the dingy gray windshield looked bad, so I tinted it black also! Haha!
DRIVETRAIN MODS =
1. She cannot have a plastic shifter in a nice car like this!
I made a custom shifter handle (bolt from Home Depot) and put my Hurst Quarter Stick ball on it.
2. Next I figured it needed a shifter boot, so I cut a piece of black Suede and put it on!
3. If Shelby folks can upgrade their superchargers for more power, then I figured adding another battery would BOOST the output of this one as well!
I added a 6 volt battery in series with the existing 12 volt battery.
Now it has a 18 volt system that runs fast!
4. New "Super Snake type" wheel covers were ordered and put on! Got the bling-bling back! Haha.
WIRING MODS =
1. I decided that this car needed lights so my kid could ride at night. I added 1 Watt LED spot lights on the front. I had to drill out the chrome reflector bezel to fit around the lights, but it looks natural.
2. I then added Red LED strips to be the rear tail lights.
3. Next I added a Red LED strip under the dash to have Ambient lighting.
4. I put a fuse block and a terminal strip under the dash on the firewall that ties all my connections together.
5. I gutted the fake plastic radio and installed lighted-switches into it with a custom wiring harness and quick disconnect I made.
One switch is for the lights.
The 2nd switch is for the Ipod Bluetooth Speaker setup.
6. Finally I added a master kill-switch on the dash (red toggle). It kills power to the entire car.
Any way, here's some pictures.
She got it tonight and had a ball doing burnouts & doughnuts in the subdivision!
LOL!
Ryan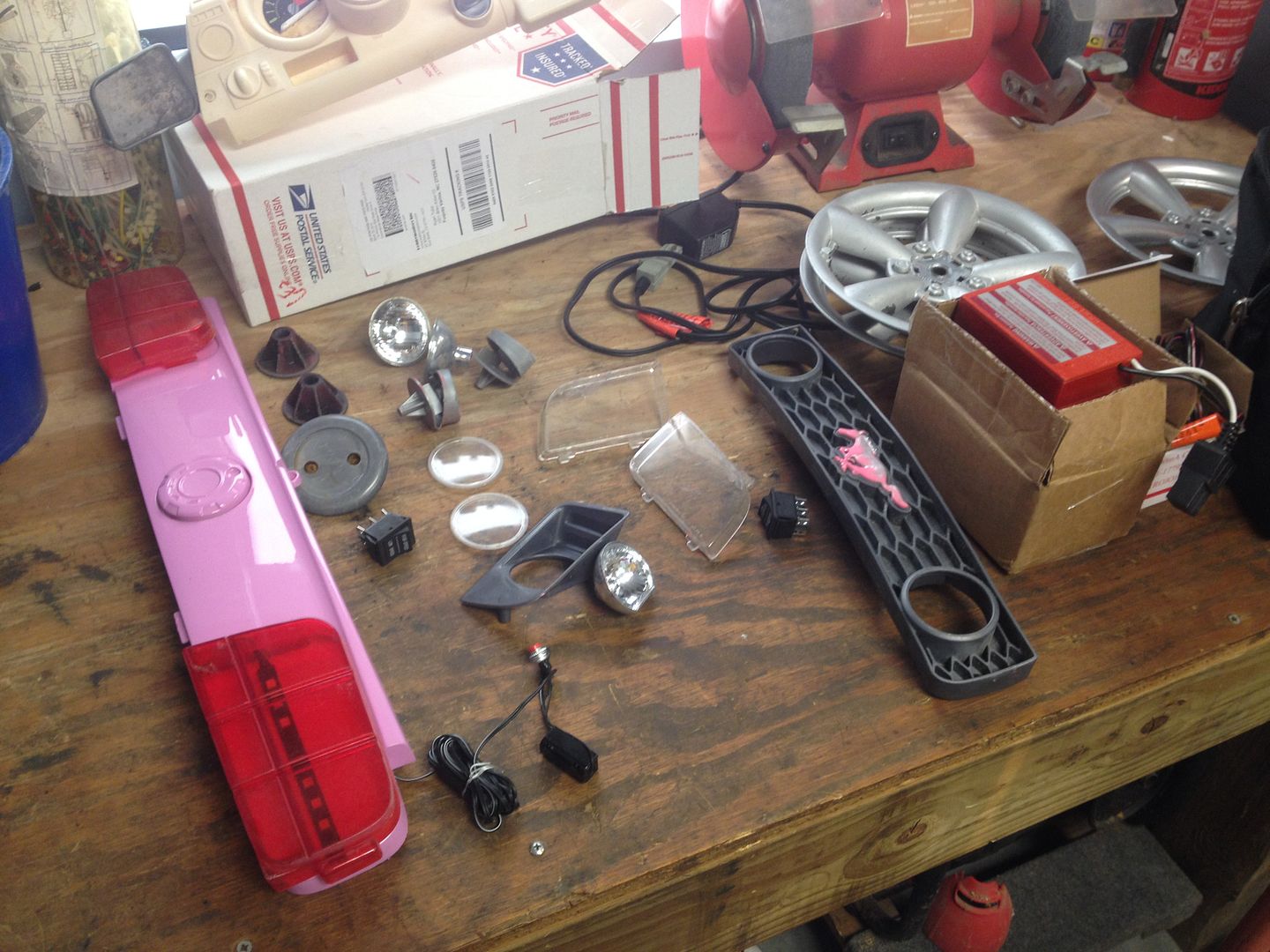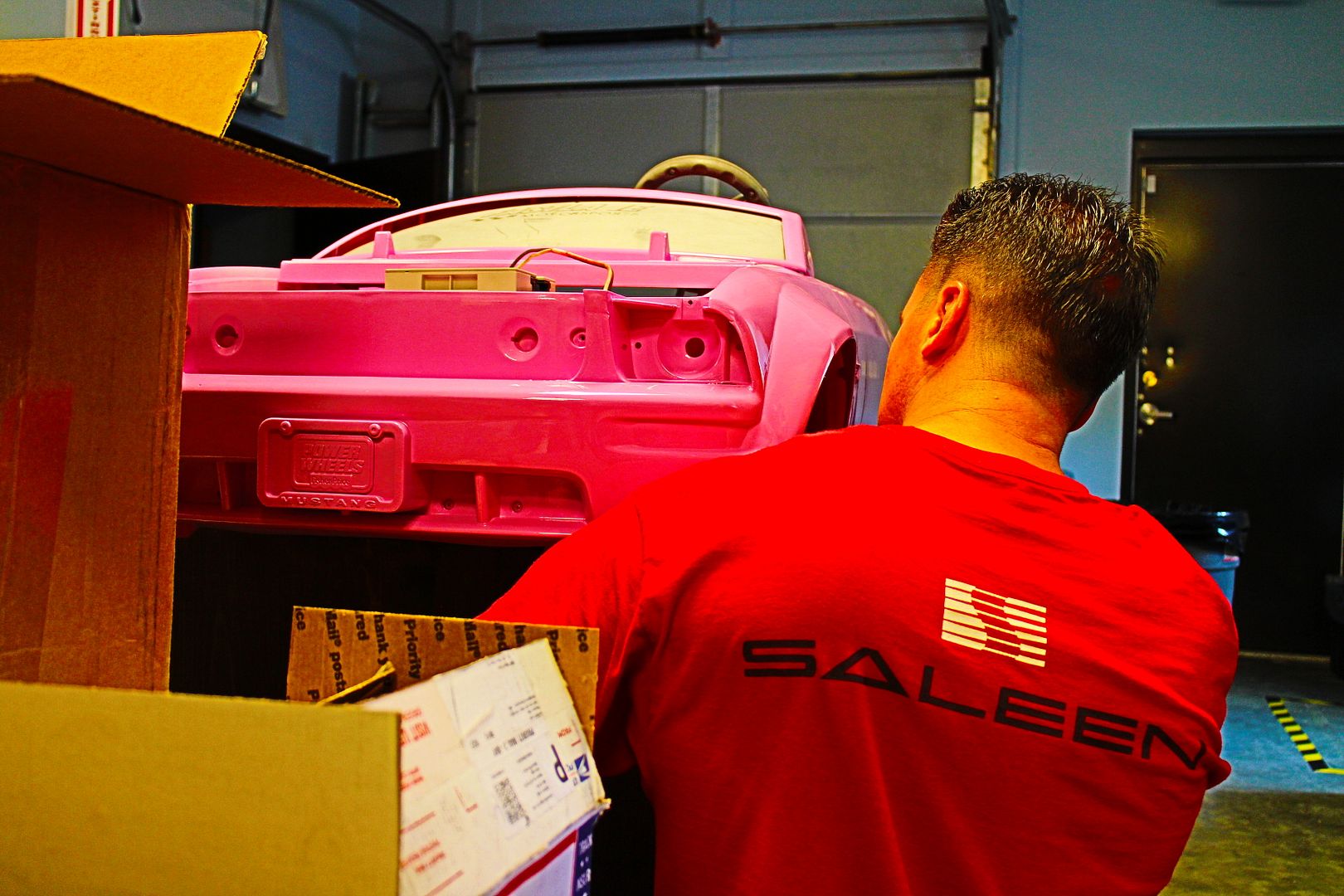 1998 Twin Turbo Saleen
2008 Shelby GT500
2009 Hot Wheels Mustang