- Thu Jul 25, 2013 2:47 am
#102915
Alright, for my second project, I did a little more research before jumping in. Got the Escalade with a brand new battery for $30 on craigslist. The body was in good condition, a couple blemishes, but otherwise good. I like the black and tan, so I stayed with it and figured I would save myself the time of painting it. It would probably look better with some paint, but I'm not selling it so I'm not as worried about it.
Before starting, I made a plan of action (everything I wanted to do to it) and any wiring diagrams to follow.
Additions:
repaint rims/grill (chrome was chipping/rubbing off)
replace 50% of decals (used red-chrome vinyl purchased off of ebay)
Headlights/tail lights/fog lights
On/Off switch
Turn signals
Speakers (the speaker mounts were broken, I also was thinking about a stereo deck)
remote kill switch
under lighting
voltmeter
rubber on tires
I was thinking about going 18v, but i'll cross that bridge if I decide to later
--------
First, I took all of the major components apart.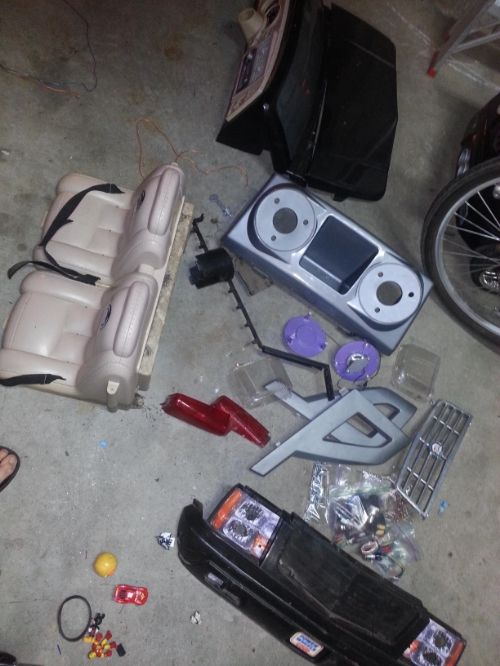 Since I'm not painting it, I left the chassis and motors in place.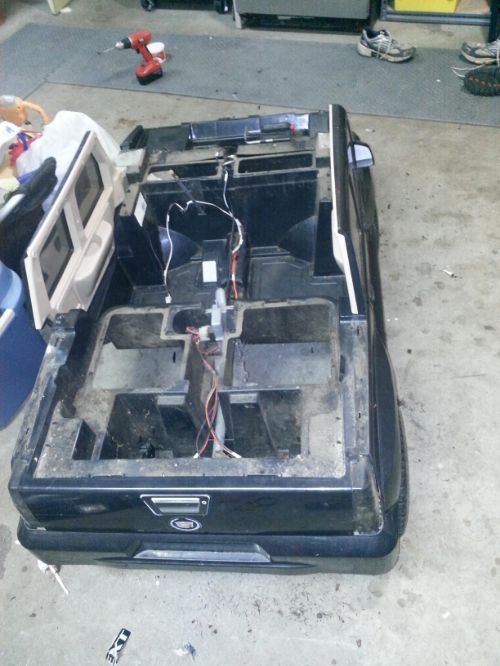 The thing was dirty, so I cleaned the heck out of it first off.
I got all of my components together I was going to add to it, then figured I would start with adding them in one at a time.
(waited for the turn signal microswitches, figured it would be easiest to run the wires first them add them in later
Added 1156 LED lights (usually for tail lights) and some T6 wedge bulbs for the front headlights and bulbs. For the rear lights and both front/rear turn signals, I used LED tape strips.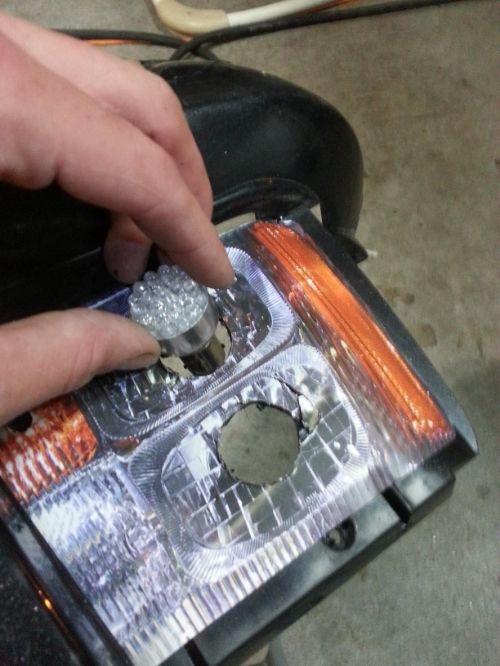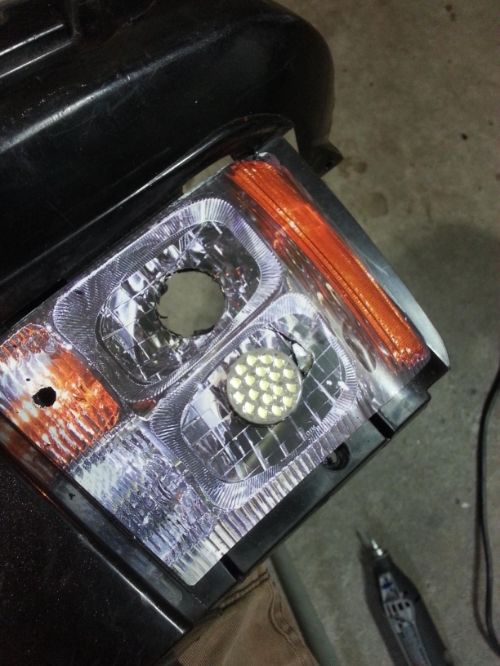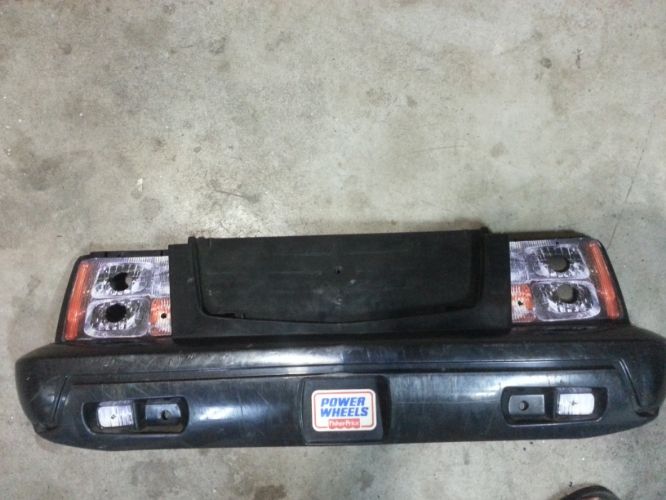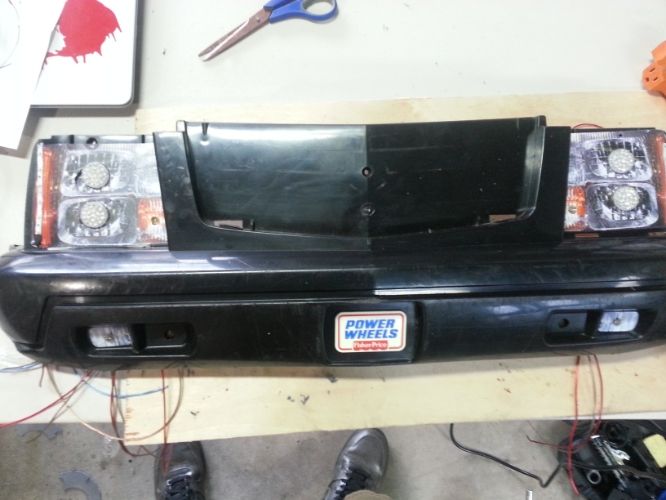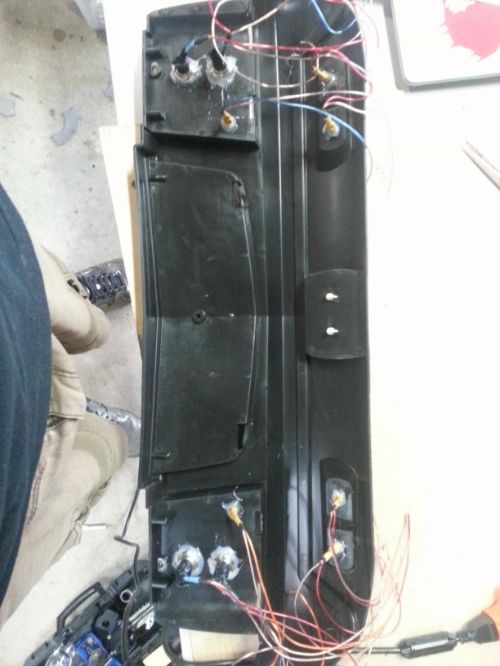 Once the lights were done, I added my dash components (switches and indicator; volt meter wasnt in yet).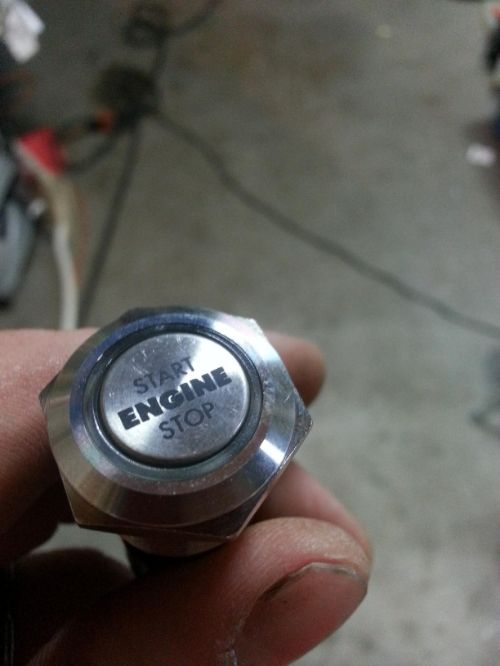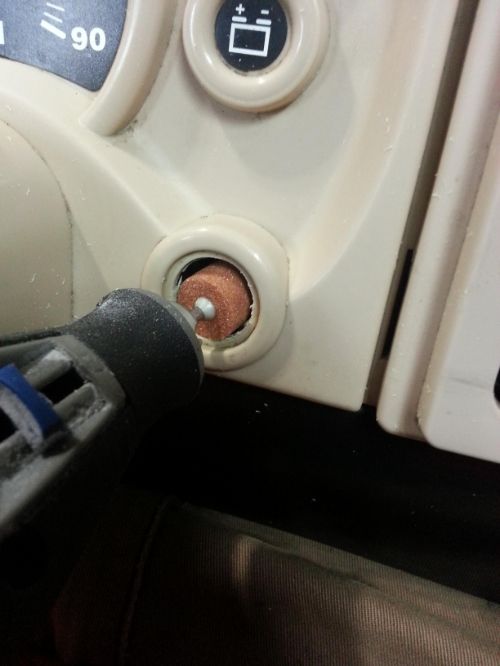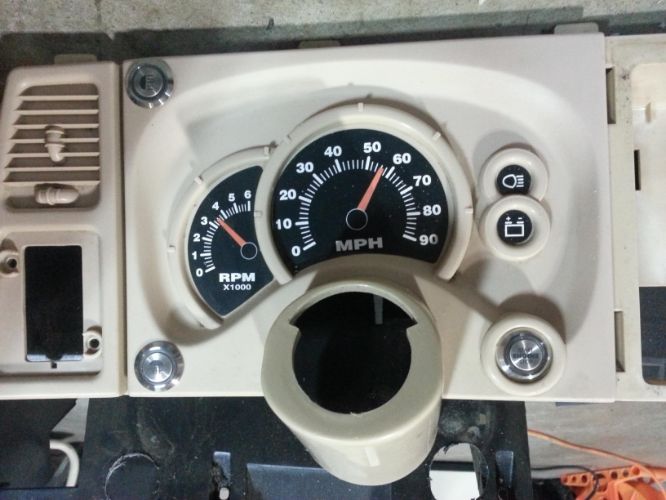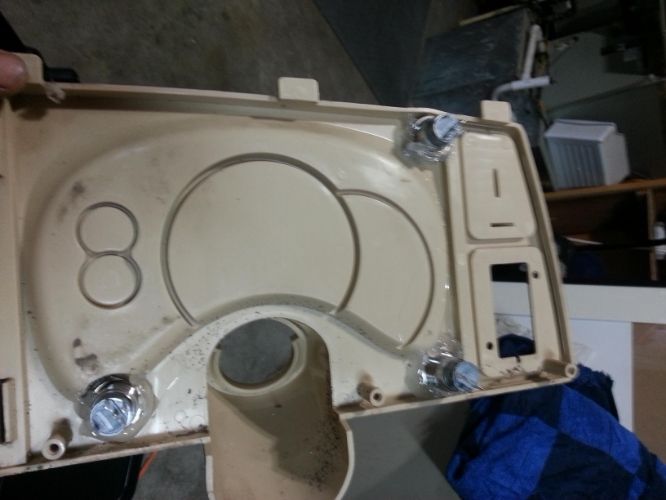 The radio itself didn't work when I got it, so I took the whole thing apart (forgot to take pictures) and checked all the solder points. The battery input solder points were bad, so I fixed them. I also resoldered a little thicker wires for the 6.5" speakers.
Cut out the wholes for the speakers, then drilled the holes to mount the speakers.
Next I did two things at once: Painted the wheels/grill AND ran the wires to all the components.
I cleaned the wheels/grill, then sanded them them with 800 grit sand paper. Once this was done, i sprayed with some random Krylon fusion paint I had (I have no use for yellow, but for some reason I have it, so I used that.) I then followed up with some rustoleum metallic finish chrome paint. I've used a lot of this in the past for other projects and love the finish of this stuff, so I figured it would work well with this as well.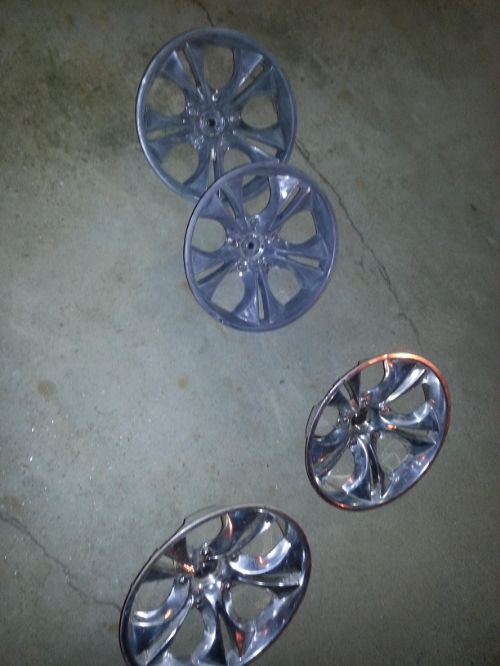 I didn't really take pictures of running the wires; let's just say it was too fun and leave it at that. Lots of heat shrink, electric tape, and hot glue (to make sure the wires stayed in place for the lights and under-dash components.) I ran all the wires in the provided channel for wiring.
I hooked up the control module for the start system, the keyless for the starter kill and the relays all under the hood for easy access.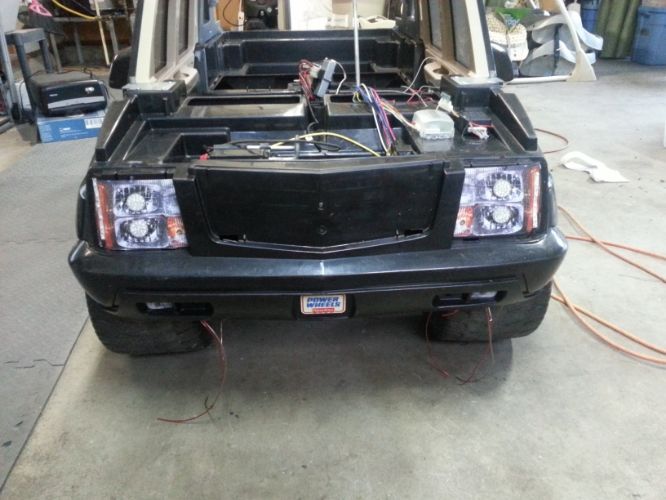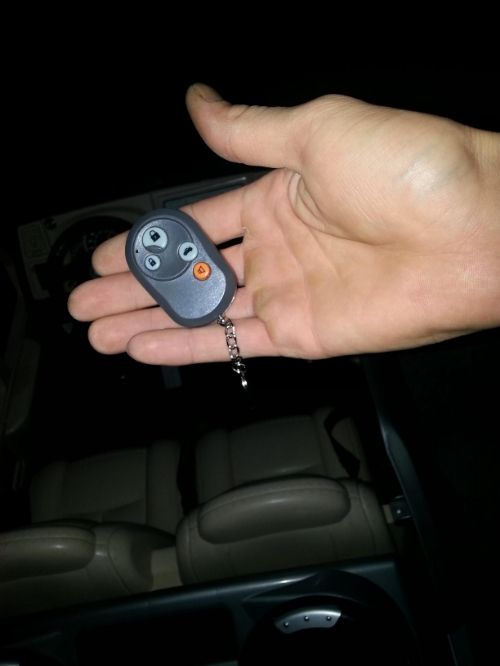 After I had all my wiring ran and tested, put together the plate for the microswitch activation.
Inspired by a picture 'grateful dad' had posted of a previous project he had completed.
I finished that wiring, then I had the Escalade all back together.
Using Red-Chrome vinyl, I re-did the 'ESCALADE EXT' and the 'cadillac' emblem, added a license plate with my kids name (his name is mercer, nickname is Merk) also using white vinyl, brake calipers, I had enough left over to do underneath the grill for a cool little look as well. (grill is still drying, since I put fingerprints in the paint when I was checking it out against this vinyl). I had a Trailblazers sticker lying around, So I added that between the speakers because it just looked bare to me!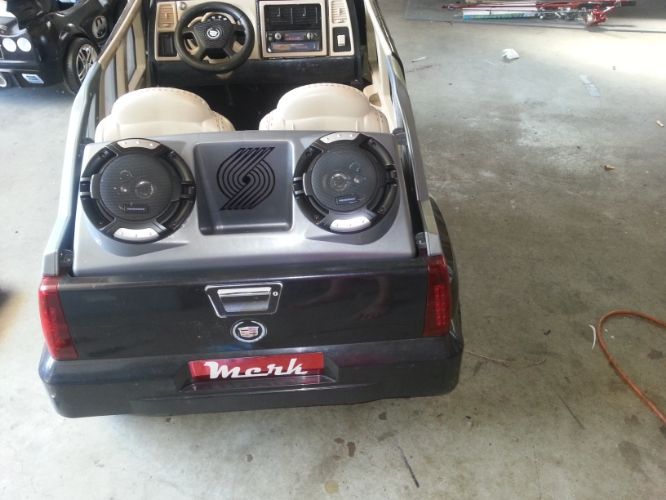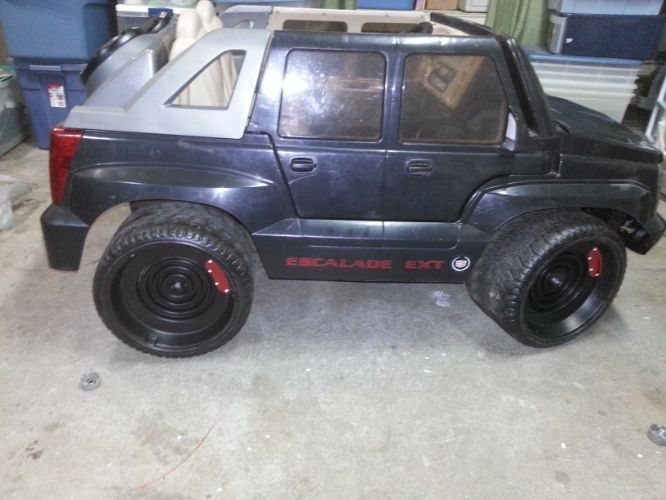 I also added carbon fiber to the interior of the car only (something about random carbon fiber on the exterior is just weird to me) and redid the stickers to the stock radio.
Courtesy of Gwinnythepooh, I 'stitched' the seats, because I really liked the look of her seats! I was really happy with the results!
The voltmeter came in, so I removed the pins from the stock voltmeter plug, and re pinned it with the digital. Still plugs in, fits the hole perfectly, but looks a lot better (and cooler!). This is a horizontal volt meter... but who wants to have 2 different volt meters?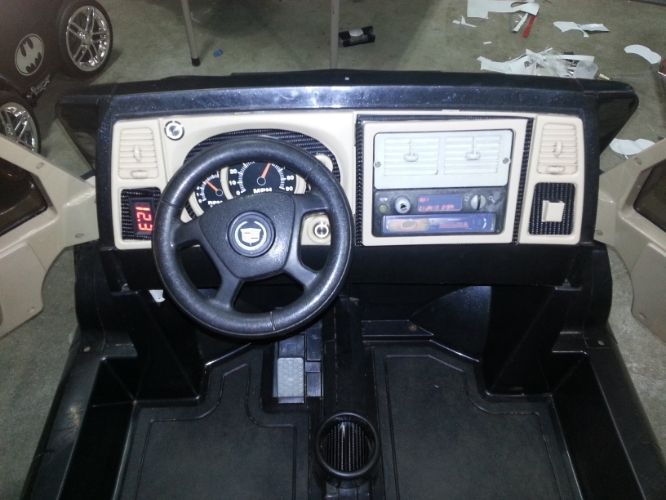 As for the small blemishes, I did a bunch of research on how to get these out and people say heat gun lightly is the best... Well sadly to say, the heat gun made them stand out more! (you might be able to tell)
So I'm almost done!
I'm just waiting on the grill to finish curing (again) and I need to go get some rubber for the tires.
Here's a walk through video:
Let me know what you think!
Likes/Dislikes? Comments/Suggestions/Questions?
Thanks for looking!
When they tell you it's an addiction, they aren't lying.
Common Use Links:
MPW diagrams thread
LED Tape
Programmable Buzzer
KidsWheels
HobbyMasters
MendingShed
Builds:
Princess Convertible-to-Batmobile Build
Escalade Build