- Fri Jul 27, 2018 11:42 am
#149487
Hi guys. Our neighbor was giving away a PW Escalade for free last year (without battery) and we picked it up. About a month ago I finally got around to putting in a new battery and making some plans for mods:
-ground effect lighting
-headlights (Neopixel RGB)
-interior lighting (Neopixel RGB)
-mp3 player
-keyed ignition
-sound effects
-car alarm
-speed controller/throttle
-display/control panel
-bluetooth remote control via smartphone
I'm aiming for completion for my son's 5th birthday about a month from now and I will post my progress here.
Here's the control box, almost finished wiring. Probably won't get around to doing the ESC/throttle until later, but it will also run off of the Arduino. I was going to hide this underneath the body originally. I think it looks kind of cool and has a clear cover, so I painted the box black and will mount it on the passenger side firewall where it will be on display. It's also conveniently close to where I'm going to put the control panel (where the radio was).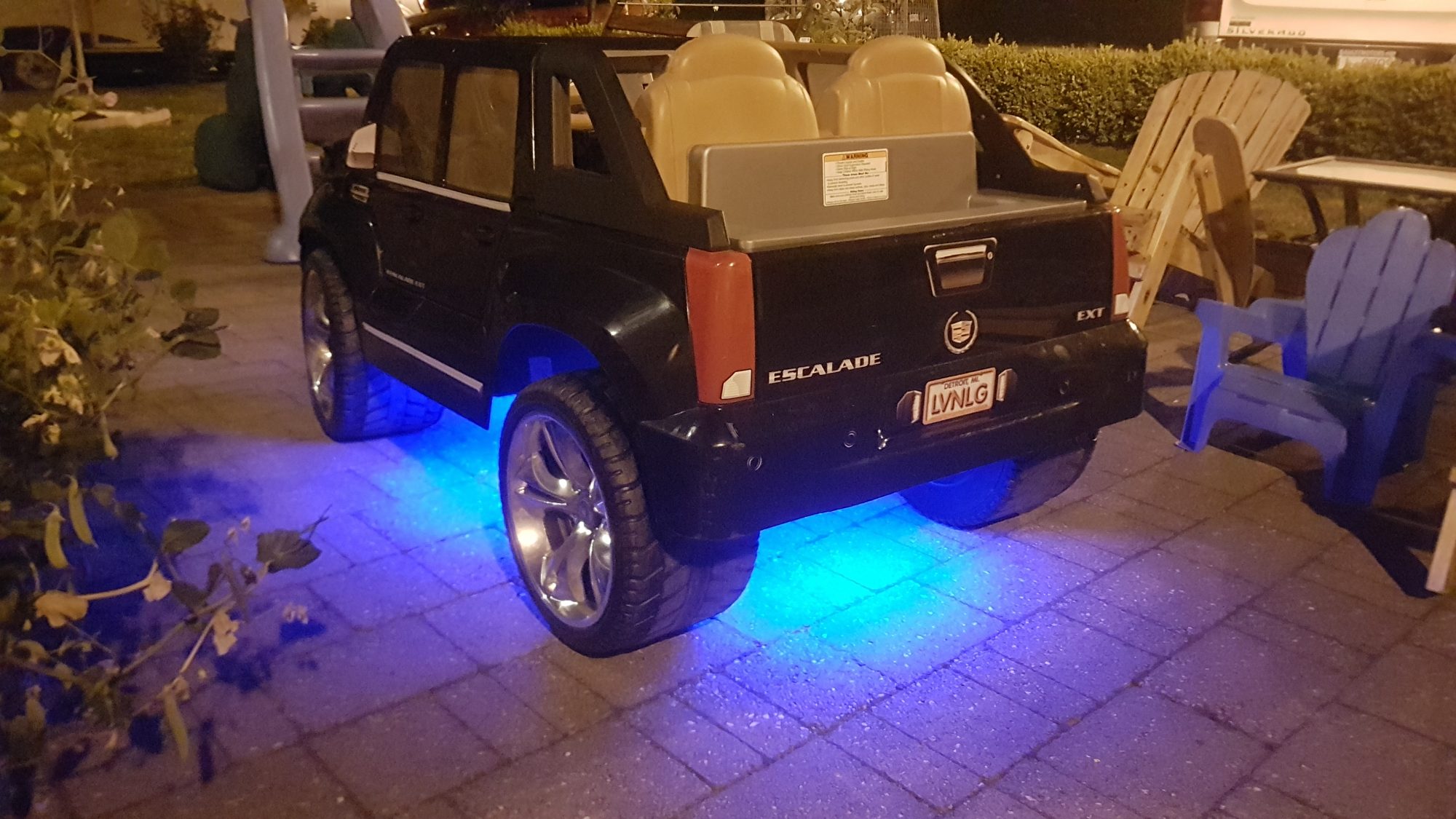 Ground effect test. Pretty standard, but it is controlled by a mosfet and the Arduino so I have some options to do something cool with it later.
Last edited by
spencergs
on Sat Jul 28, 2018 12:32 am, edited 1 time in total.