- Sun Dec 23, 2018 6:01 pm
#150203
Hi all
I have recently purchased my first real power wheels for my wee boy who is 8mths old, it is a bit of a project car, it is a poorly kept lightning mcqueen. But I picked it up for next to nothing, the battery and cables are busted some of the wires are disconnected pretty much all of the stickers have been pulled off and the bodywork has been scribbled over in permanent marker.
It has 2 motors but no parental remote also has no working headlights or taillights. And it is a 6v battery.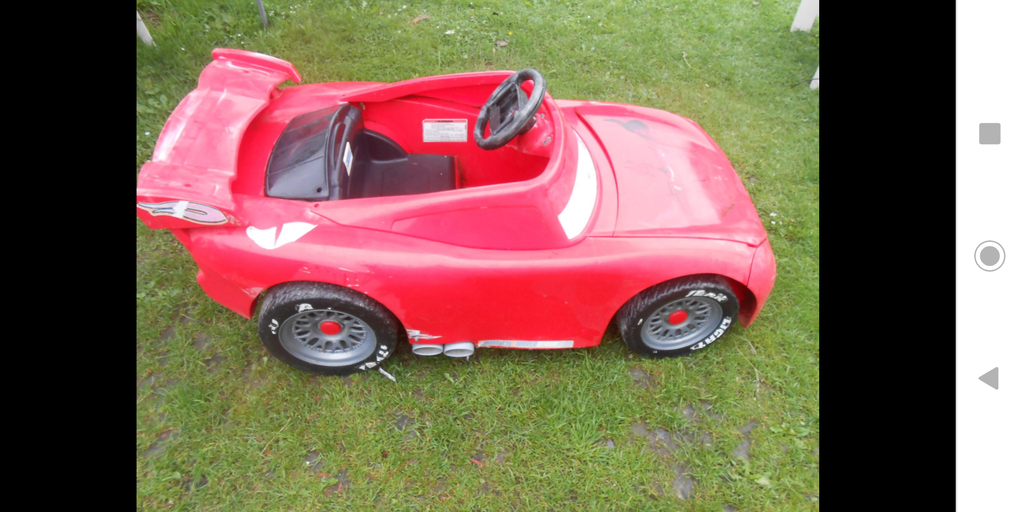 I decided that I would bring this car back to life as a cruisin lightning mcqueen (a version has far less decals and a nicer candy red paint) with white wall tires,
The plan is to upgrade the battery and motor (perhaps 2 or 4 wheel drive) install parental control option as my boy isn't even crawling yet. Cut off the rear wing, cut out and build new headlights and taillights with perspex and leds (the plan is to eventually have working park, brake, indicators, hazards and dtrl's). Respray the whole thing in a candy red metallic. Fix up the steering wheel and all 4 wheels.
Last edited by
Jasonownsansw20
on Tue Jan 15, 2019 12:55 pm, edited 3 times in total.