By
Jornum1
- Fri Sep 30, 2011 7:57 am
- Fri Sep 30, 2011 7:57 am
#38962
I couldnt resist switching putting my rc setup in the Super Power I bought a couple weeks ago. I was having trouble with the stock board anyway, plus the escalade is terrible off road.
This was a bit more challenging with the steering, as I went straight off the column to utilize the rack and pinion setup. I have a servo stretcher to gain more travel, but have not installed it yet.
here is my steering setup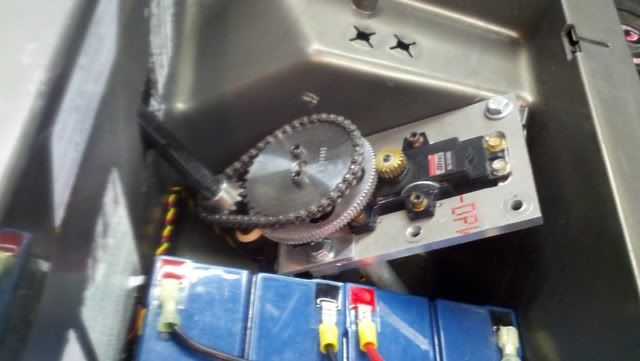 The drive setup is just a mambo max pro esc controlled by a traxxus TQ4
This is kind of a short and sweet write up. I do have a few videos to show it in action.