By
trek920
- Thu Dec 20, 2012 11:22 am
- Thu Dec 20, 2012 11:22 am
#88299
HEllo PW type people!
New user here.
I saw this at Walmart for $114 and had to get it for my daughter.
After bringing it home I noticed the lights are not installed and several of the features suck. Since I am a MINI owner, i went about modifying it to look more like a mini.
Head and tail lights, driving lights vinyl decals, badges, etc
Enjoy the pictures. I'll be sure to post the big reveal after Christmas, s the wife doesnt even know I bought it.
I WILL be changing out to a 12v battery and large motor. Maybe a Firebolt 15T, possibly two. since its only 1WD at the moment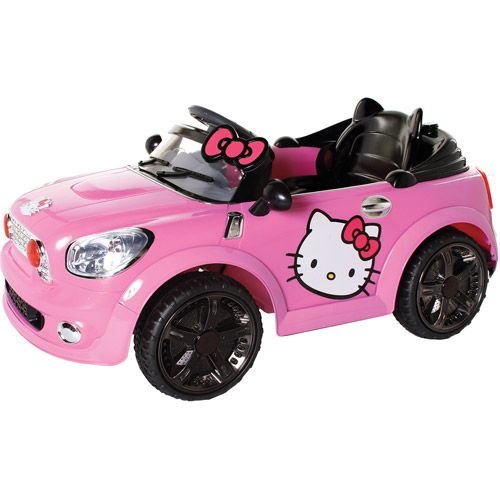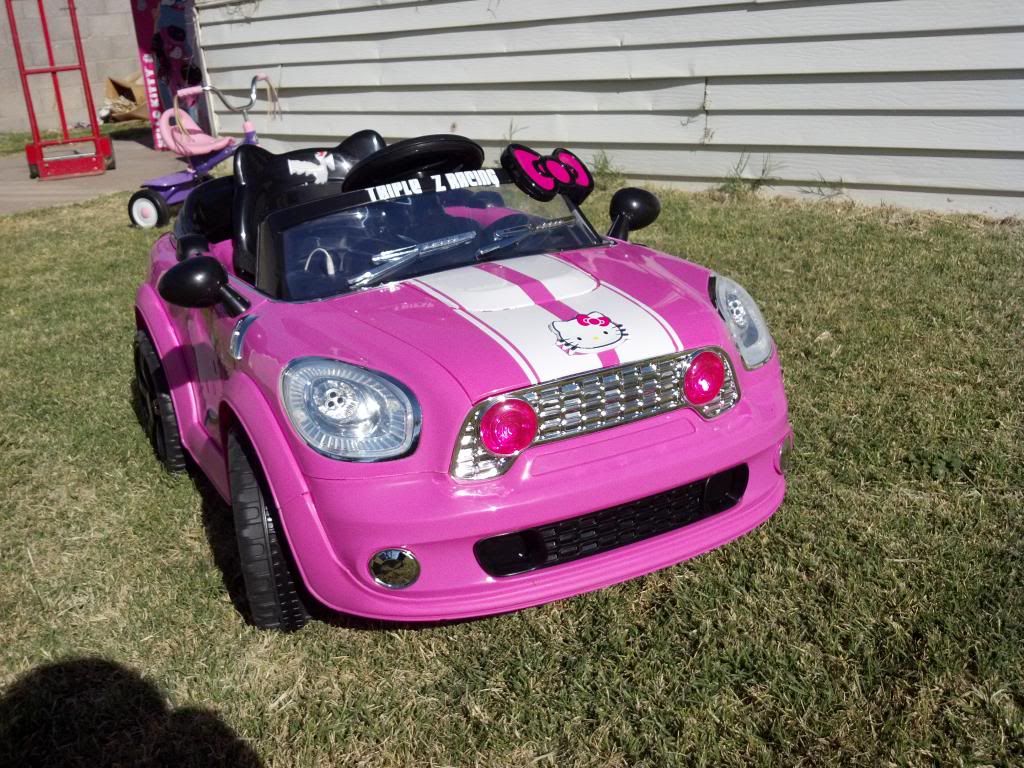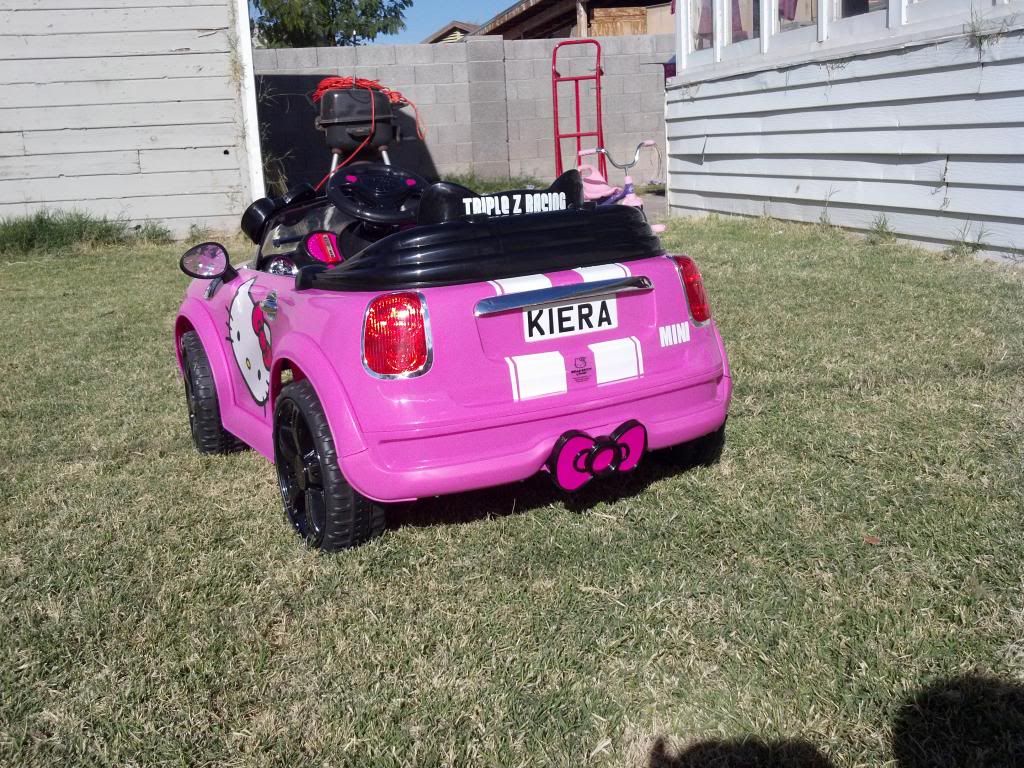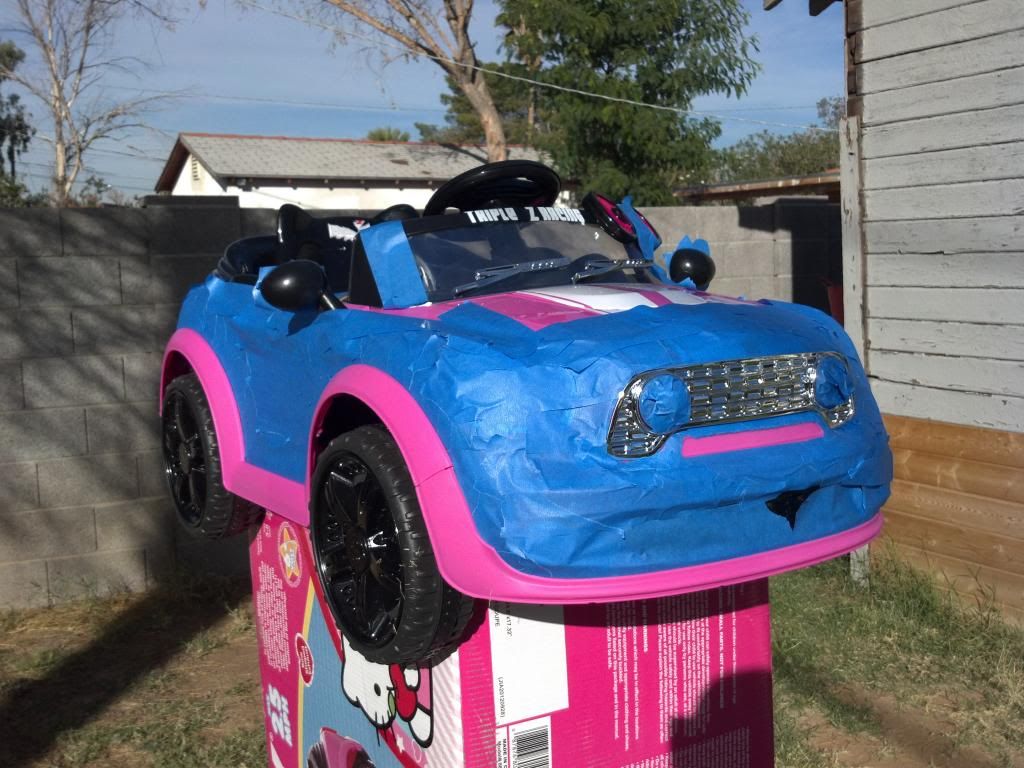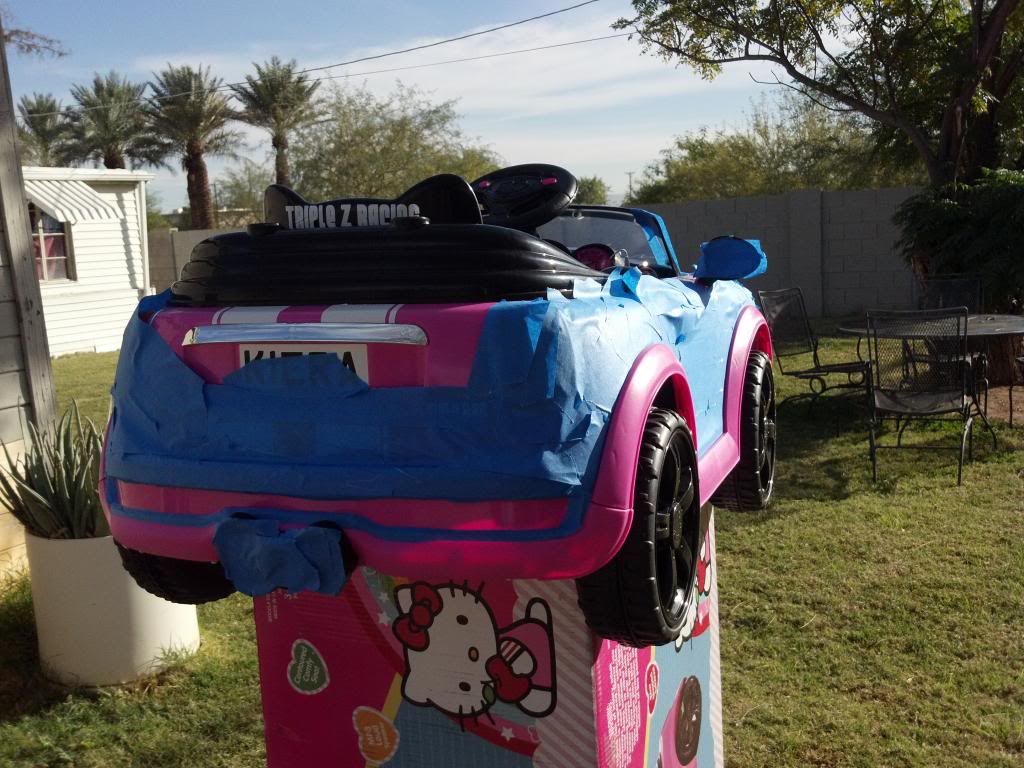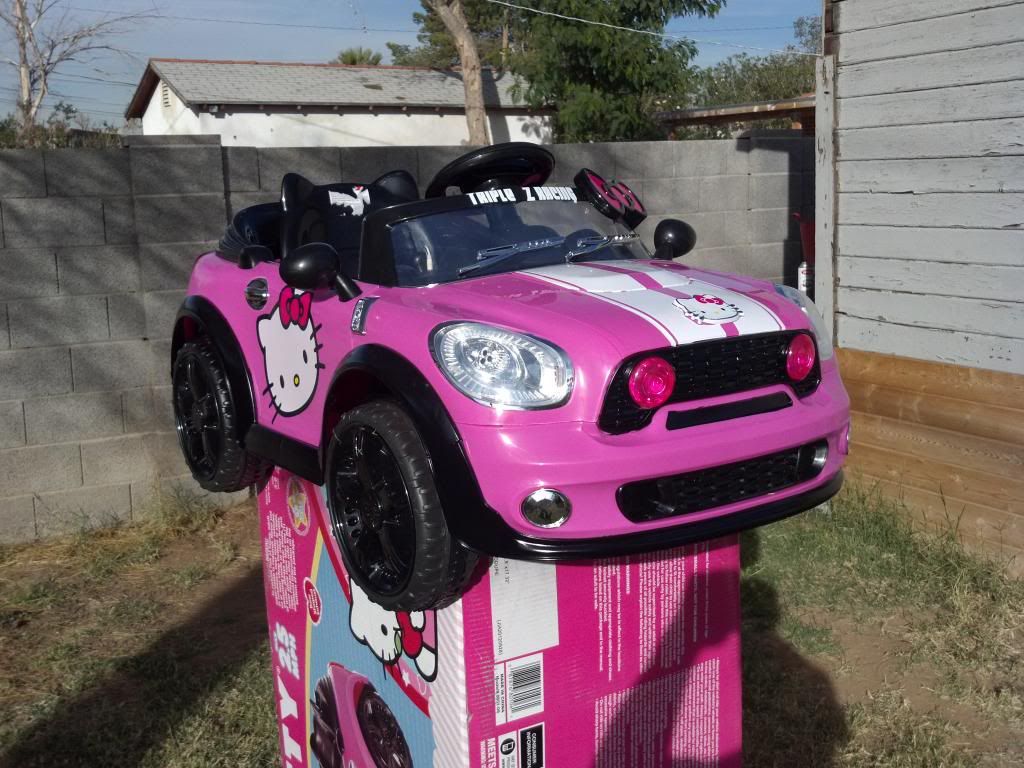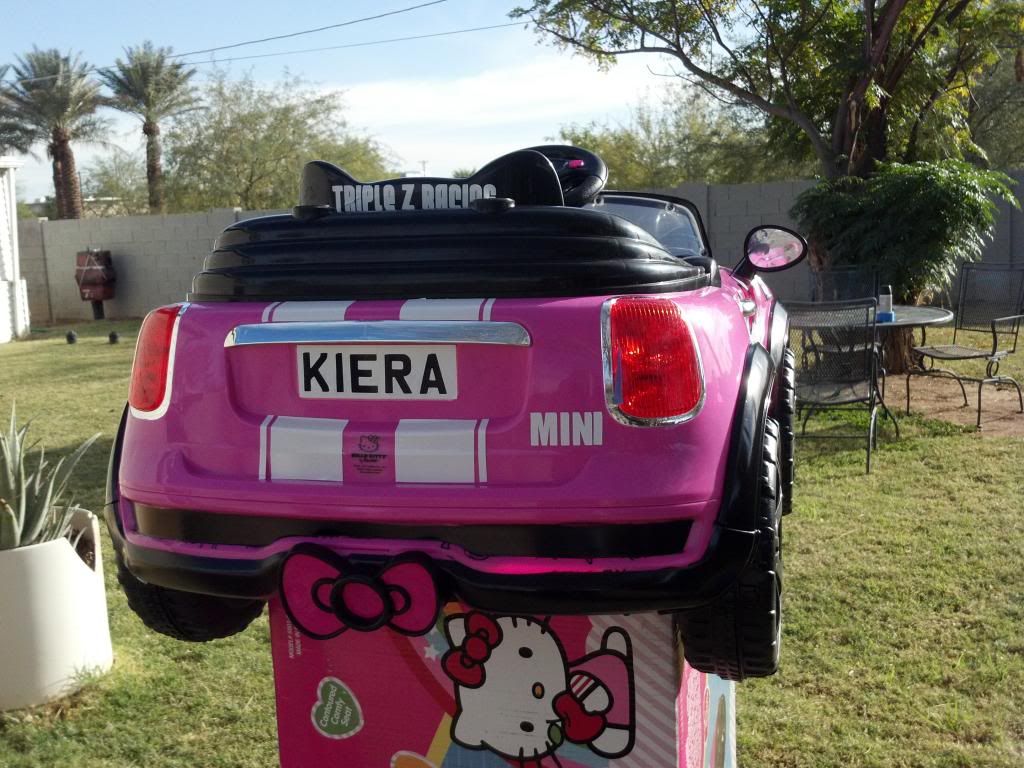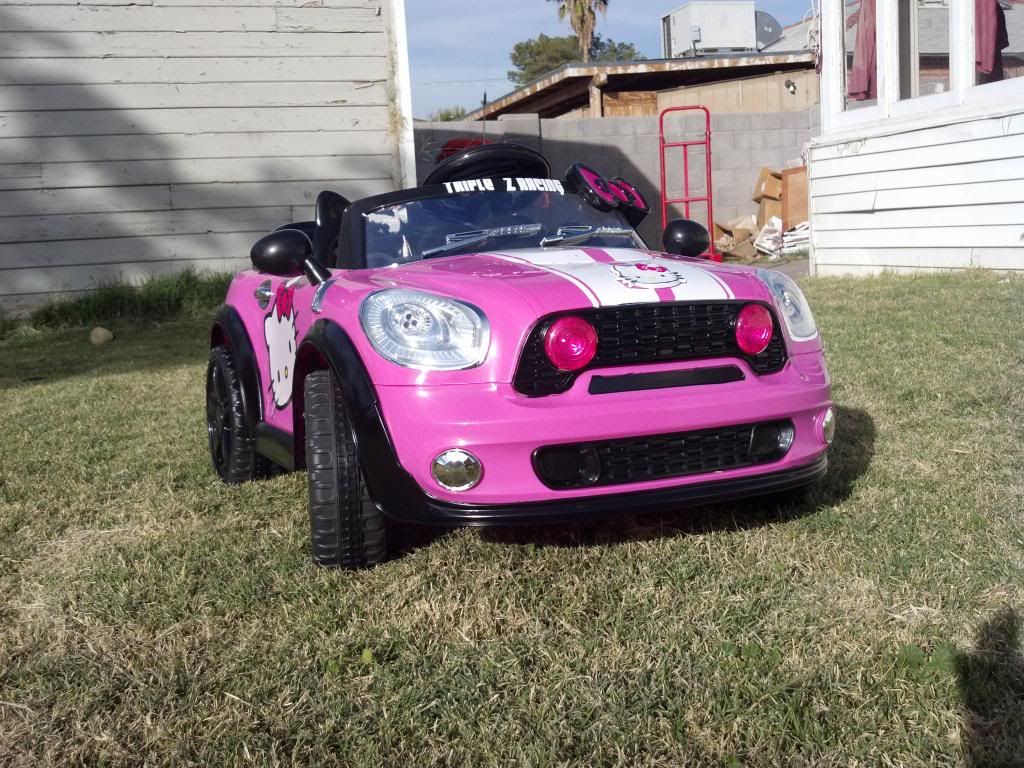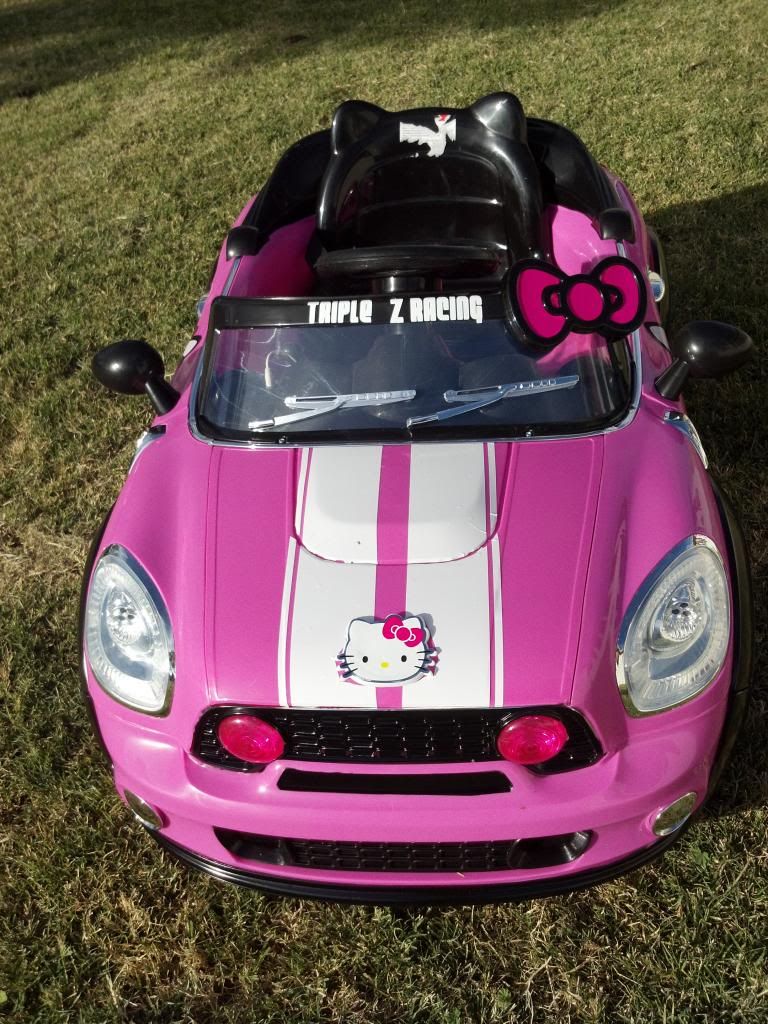 Jay Z
Mini Cooper Countryman 12v----------Jurassic Park Jeep 12v
Mustang "Barricade" 12v---------------Army Jeep 12v
VW Beetle 6v Herbie 6v--------------- Fire Department Jeep 12v
Lightning McQueen Custom 12v------African Safari Jeep 12v
2x Disney Quads 6v--------------------Forest Ranger Jeep 12v
C6 Racing Corvette 12v---------------Desert Rescue Jeep 12v