- Fri Oct 21, 2016 7:59 pm
#143537
I've been working on getting the lighting on my son's Jeep Hurricane for about 3 months. It seems like it took forever because this is his favorite ride out of the fleet so I kept having to put it back together mid project for him to play. (Darn kids ruin all my fun... J/K)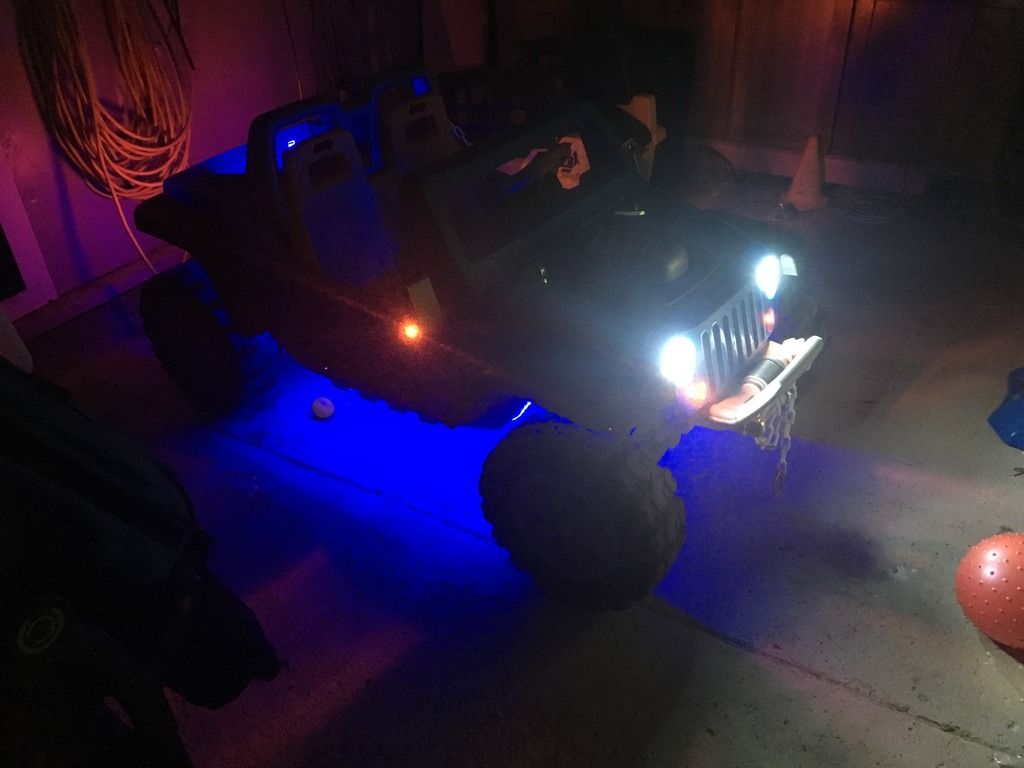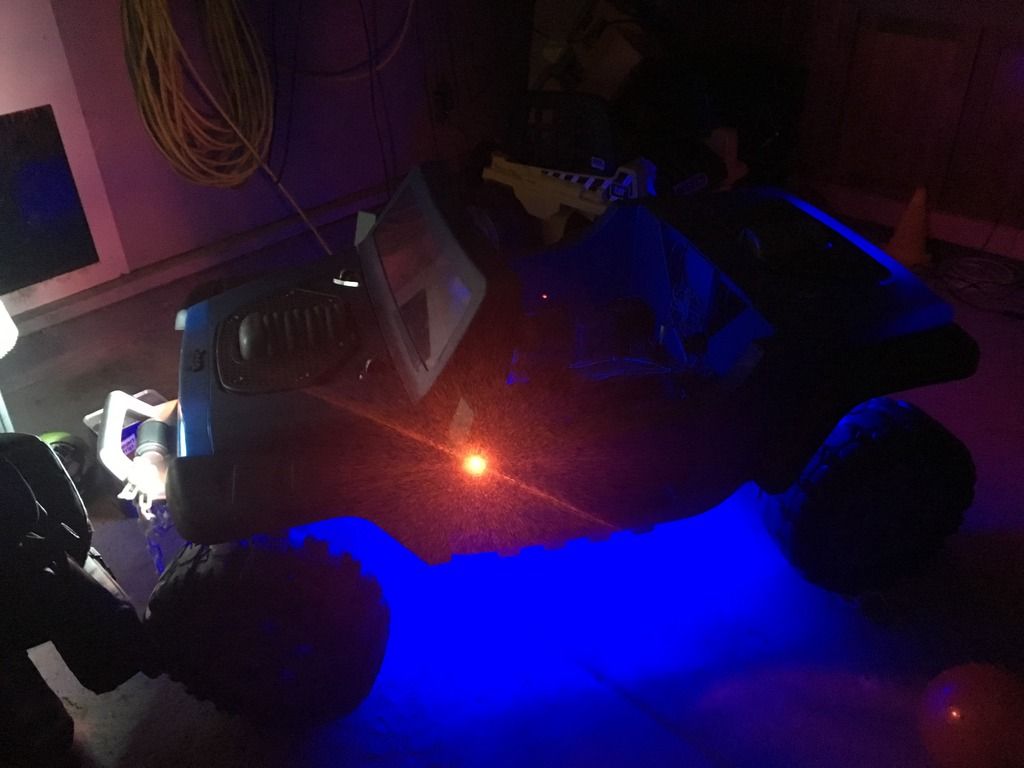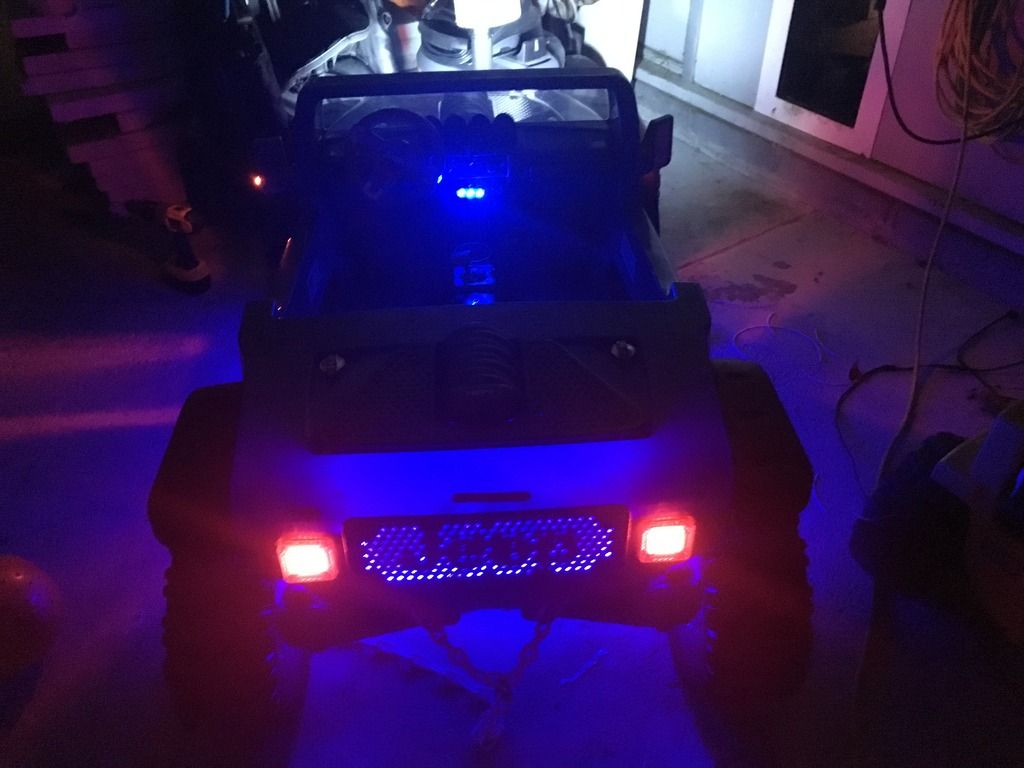 I might tackle reverse and brake lights next but I think I will wait till winter as to not disrupt any more play time.
These hurricanes seem power hungry, what is everyone else running battery size wise to keep these monsters rolling?
•Blue Jeep Hurricane
•6v Chinese knock off front end loader
•White Mustang
•Cat Loader
•Red metal frame Jeep
•Kawasaki Supershock dirtbike
•6v eBay Batcar w/remote
•Very Unhappy Wife!