- Wed Mar 07, 2012 5:29 pm
#55358
Just bought a brand new razor dirt quad.purchased it from Walmart, site to home for 359+ tax and received it in two days.
Assembly was simple, bolt down the handlebars, charge the battery for twelve hours and your set.
A 24v 450 watt geared scooter motor turns a solid axle with 13 inch rubber tires and a single disk brake in the rear.
So far performance is very impressive with a top speed of nine mph and plenty of torque to climb hills its the new favorite ride on.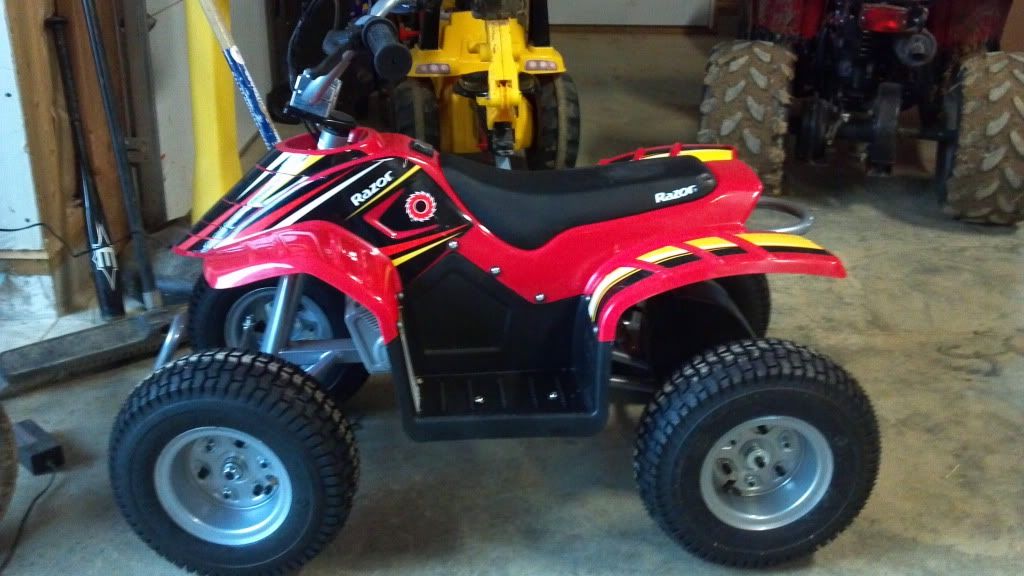 .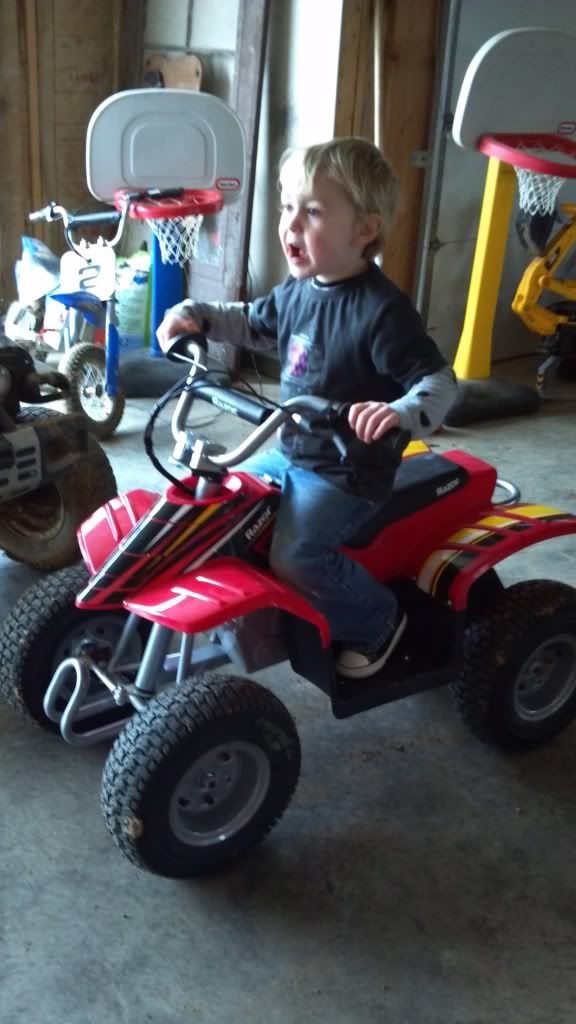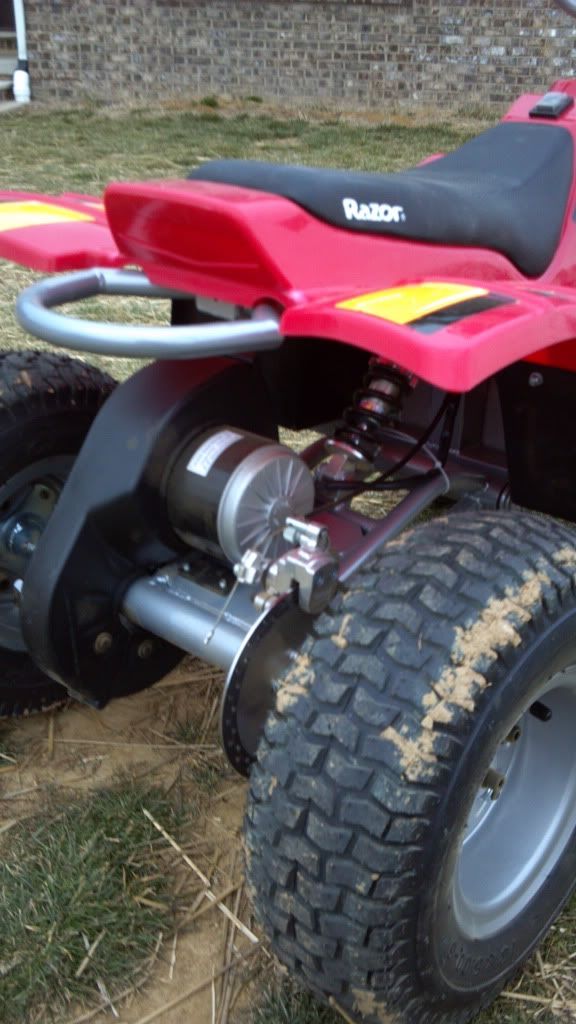 Last edited by
bricklayer99
on Wed Mar 07, 2012 5:32 pm, edited 1 time in total.