- Thu Jul 21, 2016 7:51 am
#141564
I inherited a massive collection of department 56 (heritage,dickens,and new england) as well as many other non D56 that I do not have room for nor desire to keep.  These are used as they used to be set up every year.  I offer no warranty or guarantee other than what is on the box is what is in the box.  I did my best to see if there was broken or missing items.  If I know about it I will mention it below the picture.  I have grouped the items for sale prices on photos. Shipping will be flat rate box or actual cost per size and weight if it does not fit in a FR box.
Department 56
Misc. Accessories
Three different style fences
Trees shown
Stone steps
Gazebo
Fountain
Stone path (3pcs shown)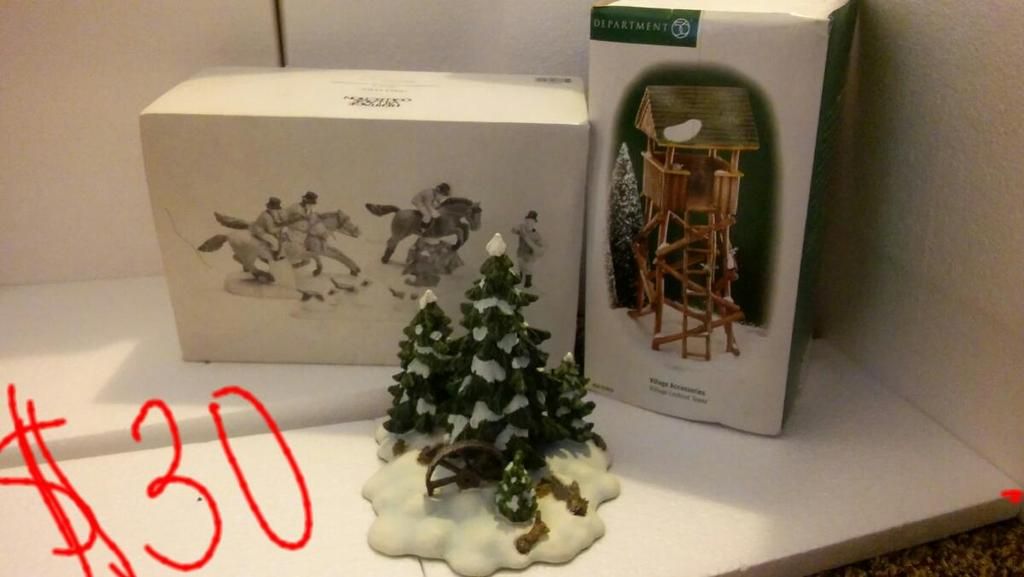 Fox hunting figures
Pine grove
Lookout tower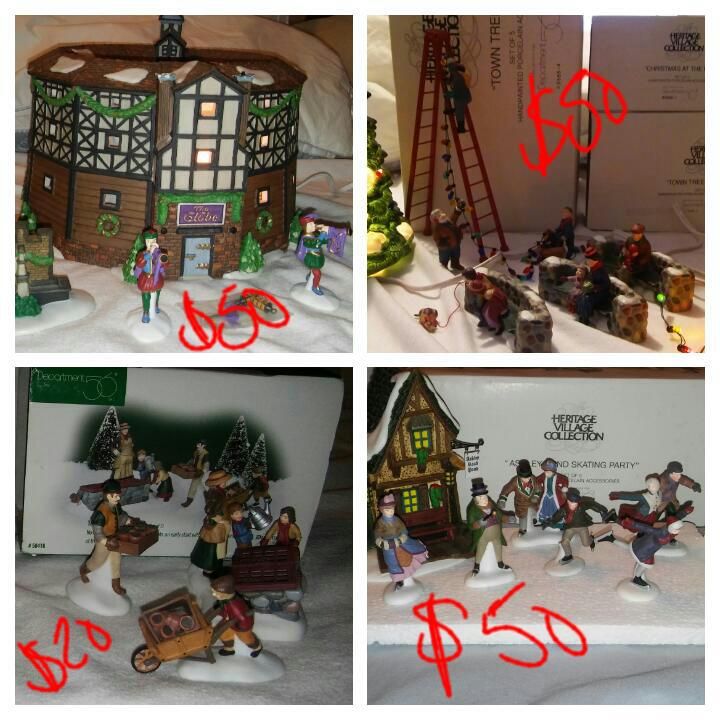 The Globe (top left is sold)
Tending the cold frame (bottom left)
Town tree (top right)
   Tree missing 1 bench
   Sitting figures
   Light hanging crew appears to have been repaired
  Battery powered lights
Ashley Pond and skaters (bottom right)
Mangrove Orangery
Barnyard figures and buildings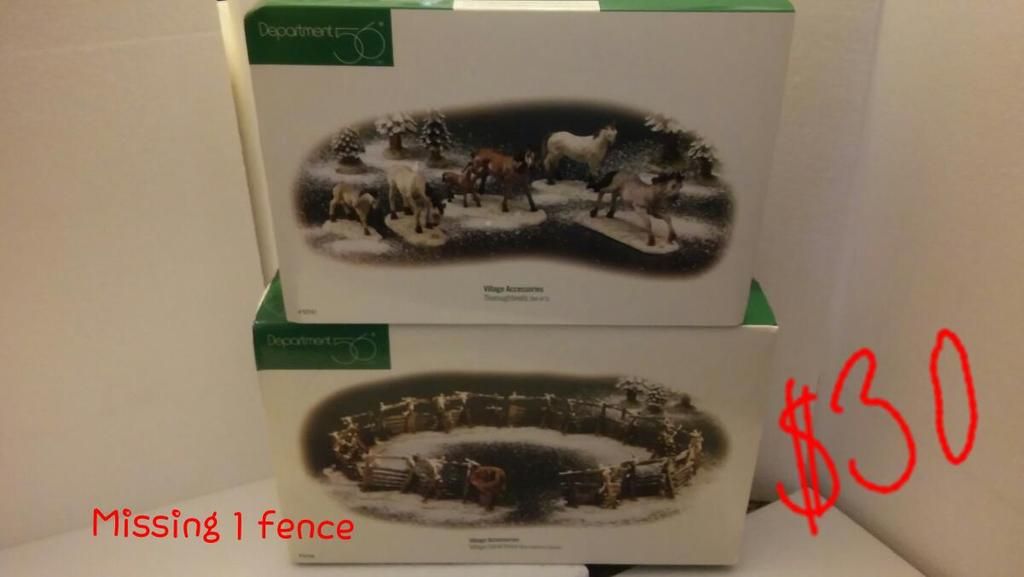 Horses and corral missing 1 peice of fencing
Non56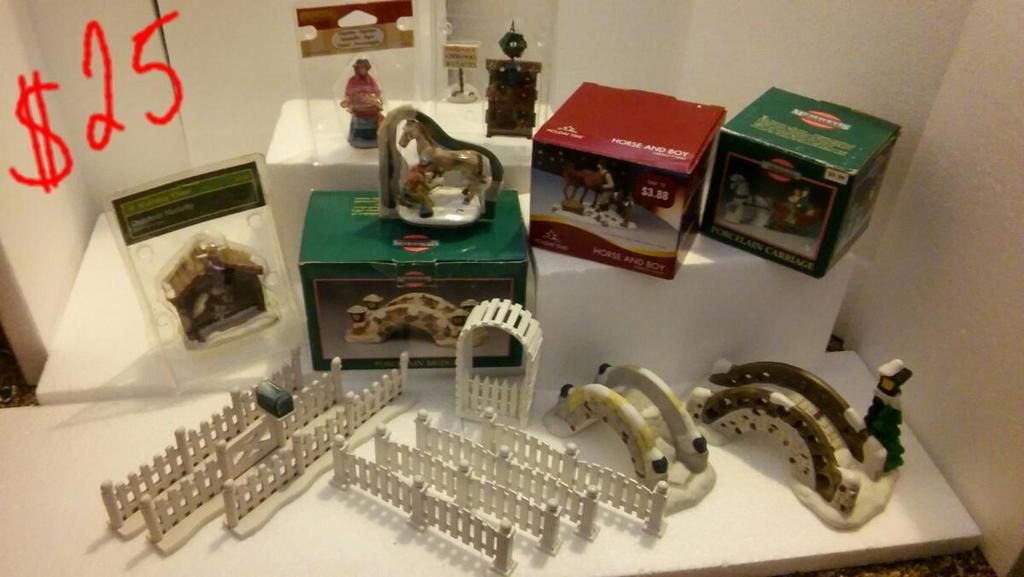 Misc Accessories and figures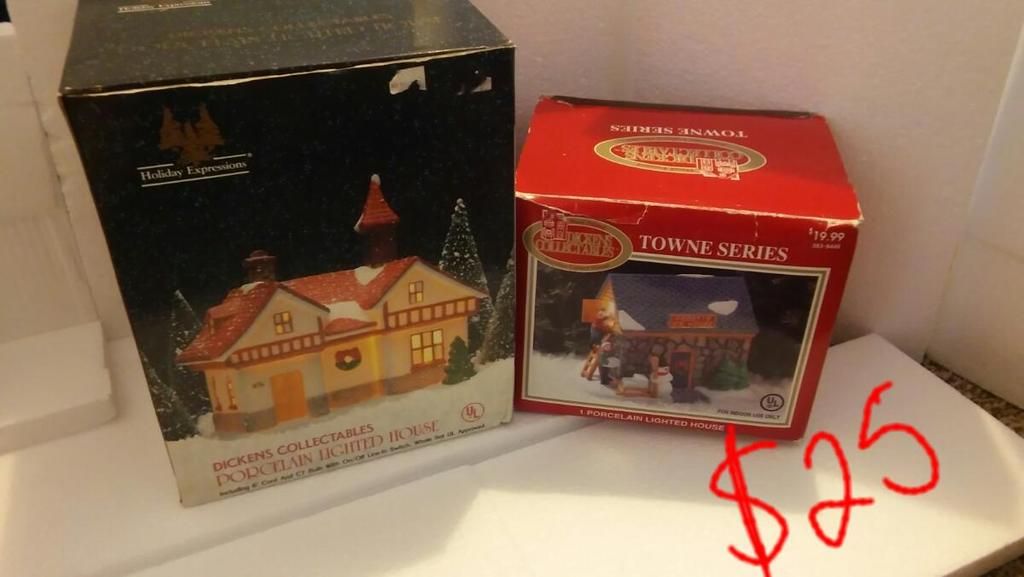 Ice house
Lighted house
(all Lemax)
Logging company
Barber shop
Loading Christmas trees
Finley forge
Barn with silo
School house
Hersheys
   Christmas tree shack
   Making Smores campfire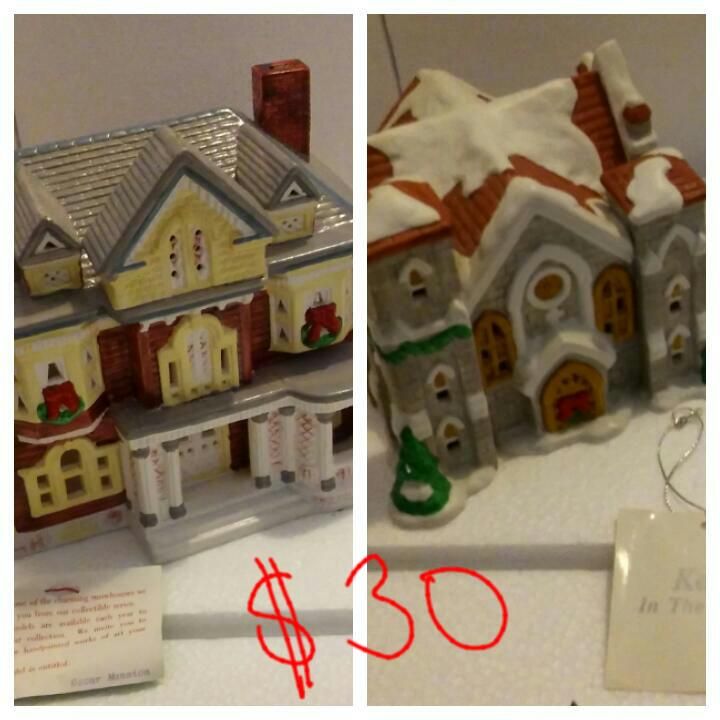 Oscar mansion
Kent Church
Last edited by
Roadmonkeytj
on Thu Jul 21, 2016 10:28 am, edited 1 time in total.