- Fri Jun 10, 2011 2:19 am
#25272
I recently picked up a Honda Minimoto Go Kart on Craigslist for $50 with working 36V charger. I impatiently tore it apart when I got it home so I don't have any "before" pictures. The 36V battery was bad. Connected the Go Kart to 3 12V batteries in series and nothing. Troubleshooting found the ON/OFF switch on the steering wheel was not making contact. Shorted the connections with same results. Took apart the hall effect foot pedal and found corrosion on the magnet and sensor leads (sorry no pictures). Took it apart and cleaned it but same results. Finally came to the conclusion that the controller was dead!
Below is the picture of the controller installed in the Go Kart.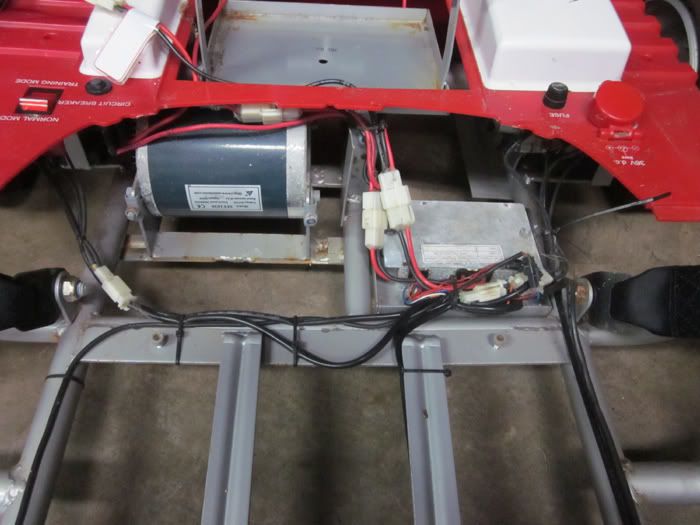 My plan is to replace the existing controller with this one from Currie Technologies
http://www.tncscooters.com/XK-022D-5.php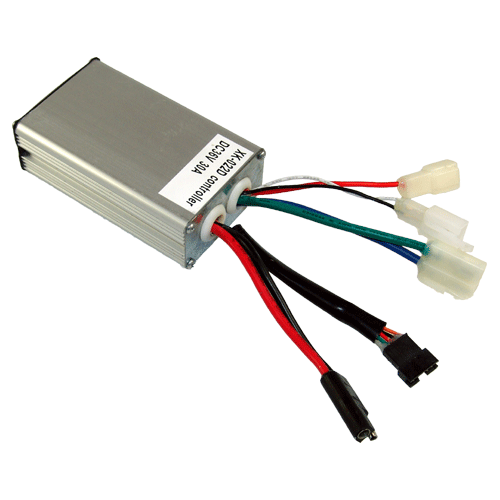 This is the same controller in my Schwinn Stealth 1000. This replacement will require modifying the wire harness connectors on the Go Kart but future controller replacement will be easy. Reverse will be accomplish using a Power Wheels switch.
Last edited by
DennisDaMenace
on Sun Jun 12, 2011 5:51 pm, edited 1 time in total.