- Wed Jun 01, 2016 11:52 am
#140220
I acquired two Super 6 Power Wheels (Big Jake) and Lil Dune Racer. Both use the A type connection (red batteries). I plan on putting a 12v SLA battery and using the original connectors in the event that I need to use the 6v battery or when I sell it.
I am making my own wiring harness for the 12v battery with quick disconnects and was thinking of buying some used 6v battery connectors so that it is it can be plug and play. Any issues using the 6v connectors on a 12v battery?
It pretty much looks like this: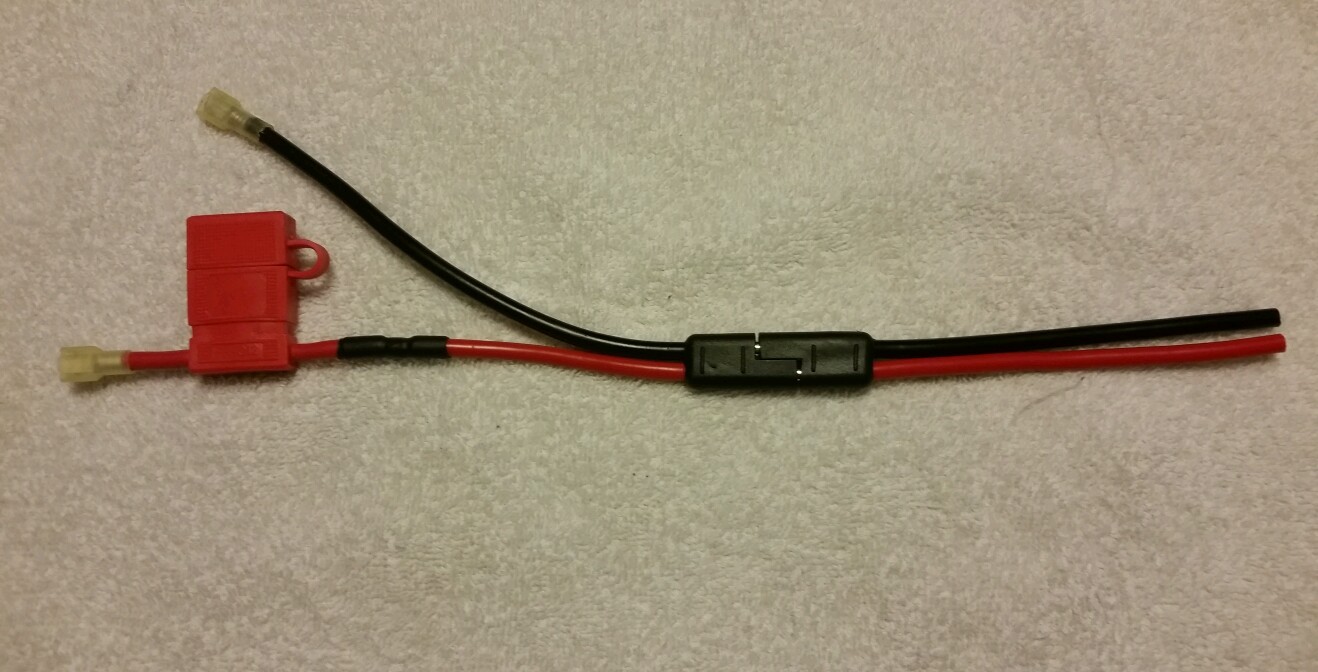 So the end on the right will have the 6v connector that will connect to the Power Wheel. When I need to charge the 12v, I just disconnect the cable in the middle and connect the 12v charger.