By
rman
- Sat Nov 10, 2012 1:11 pm
- Sat Nov 10, 2012 1:11 pm
#84377
I posted this in the "pimp it out" section.... I must say, after reading a few of the ones here in the "For Girls!" section.... I'm not sure ours is up to snuff!!!
****
Hi All... this is our 3rd Super6 F-150, this time around it's for my daughter.
Similar setup to my twin boys' trucks...
12v 12ah Gruber, hardwired w/ harness for Schumacher charger/tender
LED Headlights
Purple LED underbody lights
OOGA Horn
Volt Gauge
SD/USB MP3/FM en route
Speakers
Custom Minnie Mouse decals
Keyswitch cuts battery power to everything
terminal blocks to keep the wiring organized
I'm about 90% done. Need to clean up the wiring, going to paint the wheels pink, and waiting on the radio to arrive to install. This is her 2nd birthday gift, she turns 2 in less than a week
preliminary assembly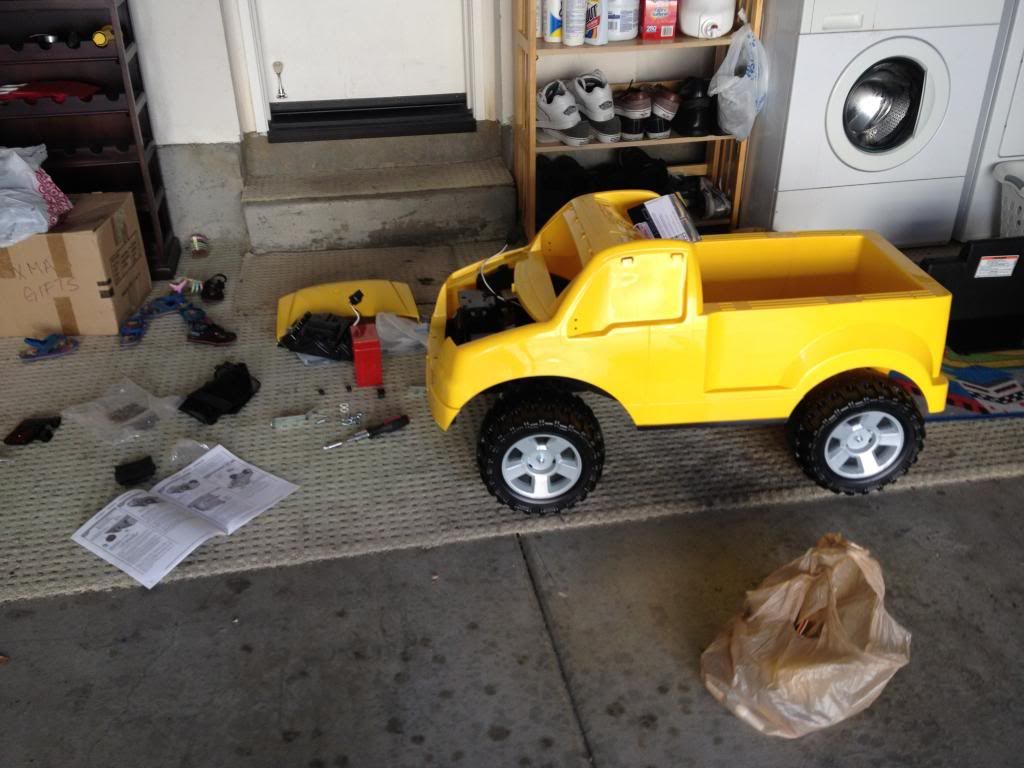 LED headlights fitted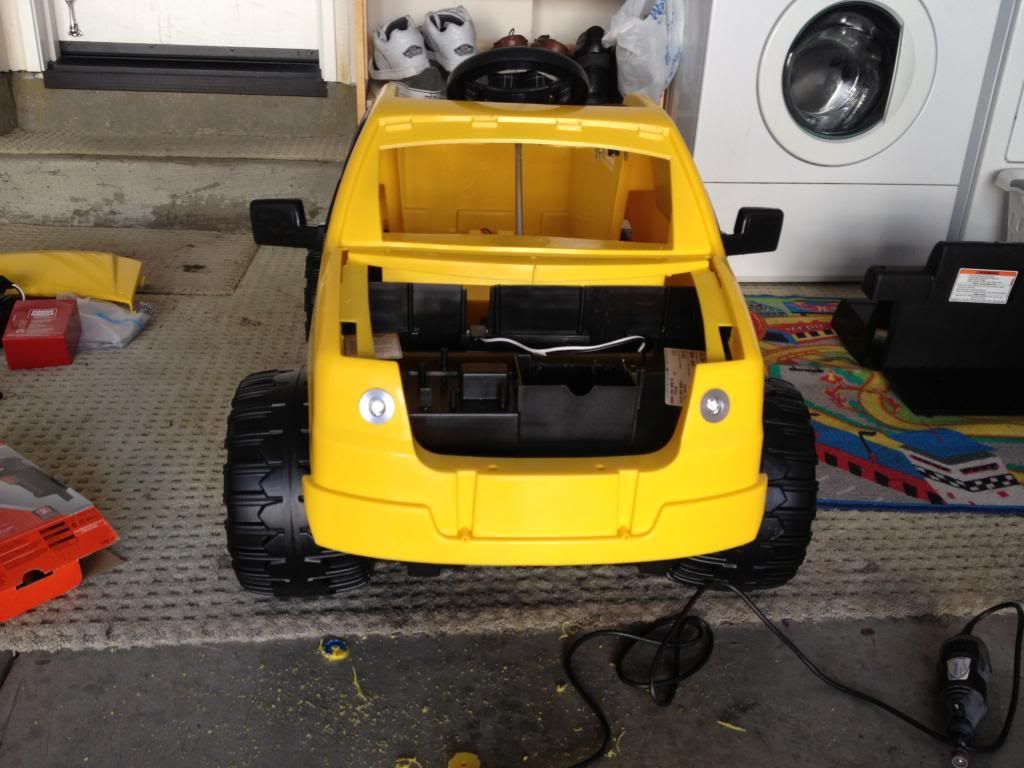 Volt gauge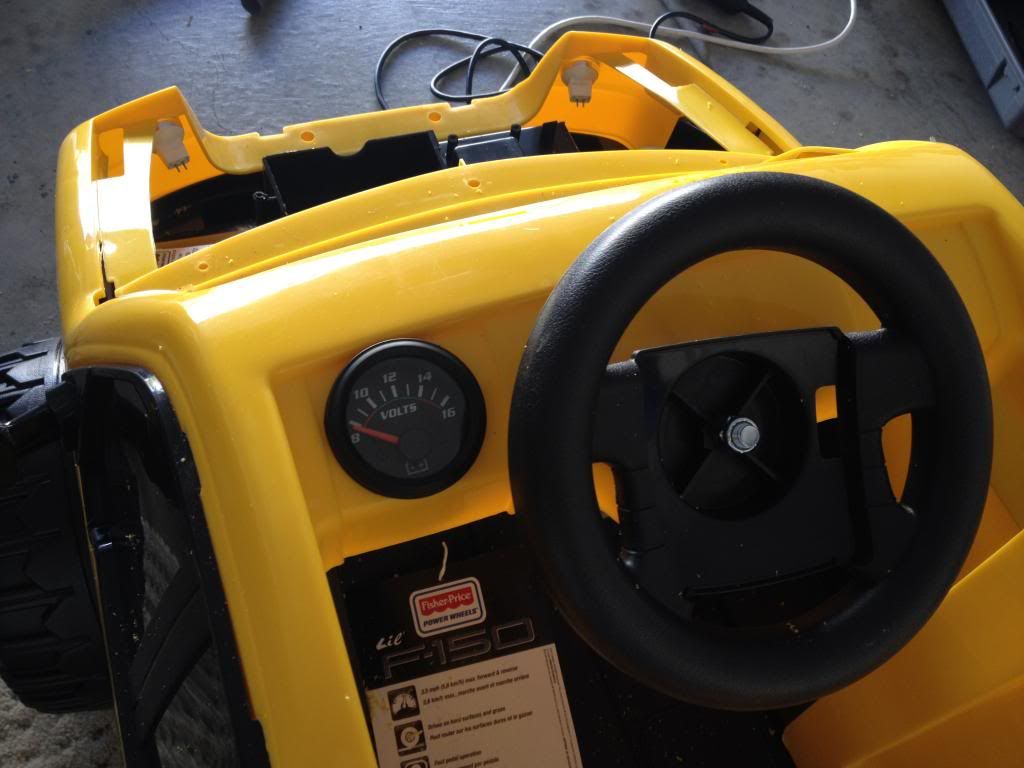 trimmed, battery fitted, positive terminal/dist. block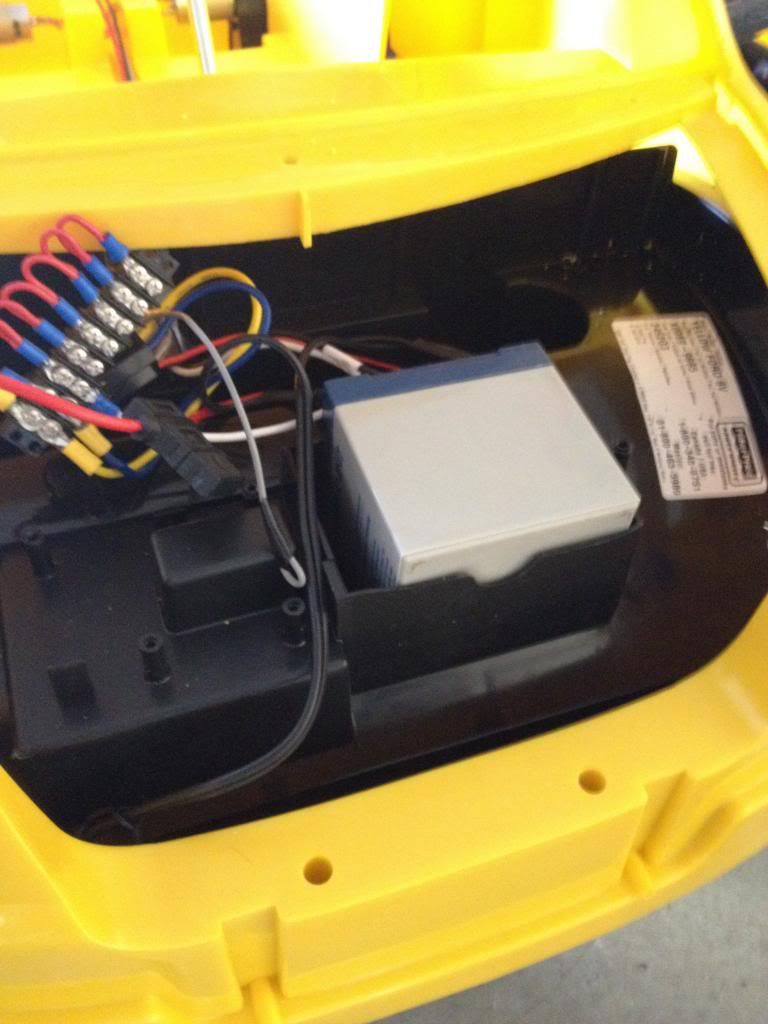 dash - illuminated, volt gauge, illuminated headlight switch, keyswitch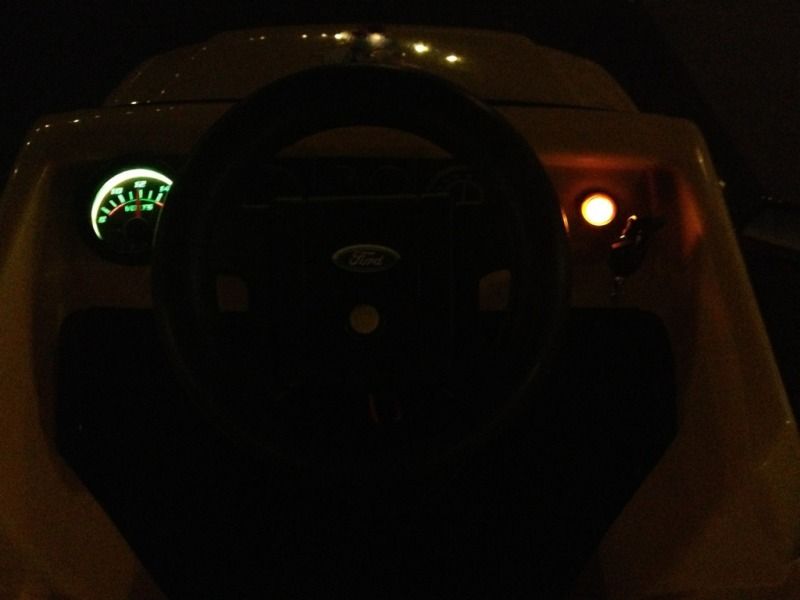 assembled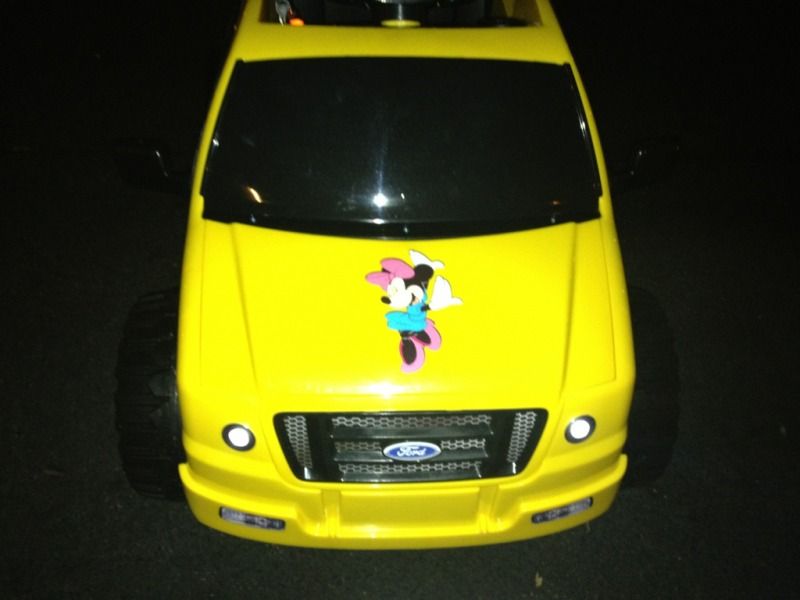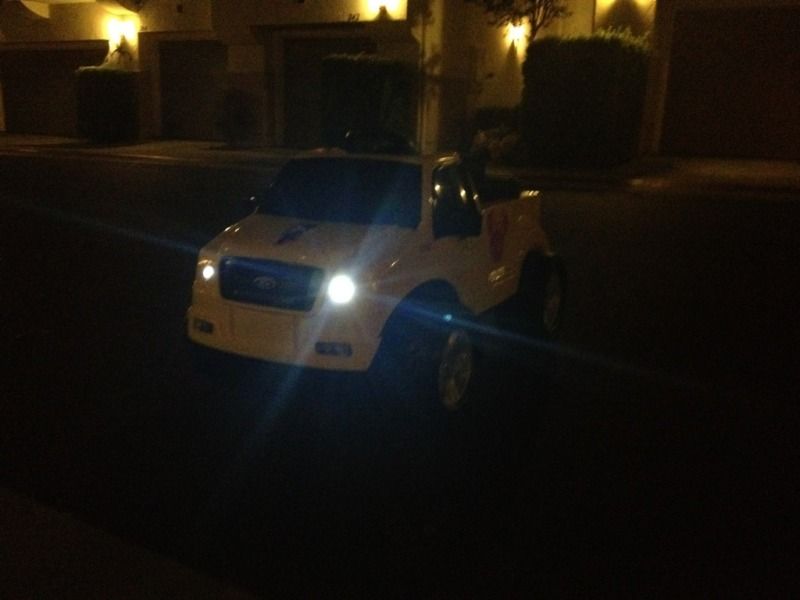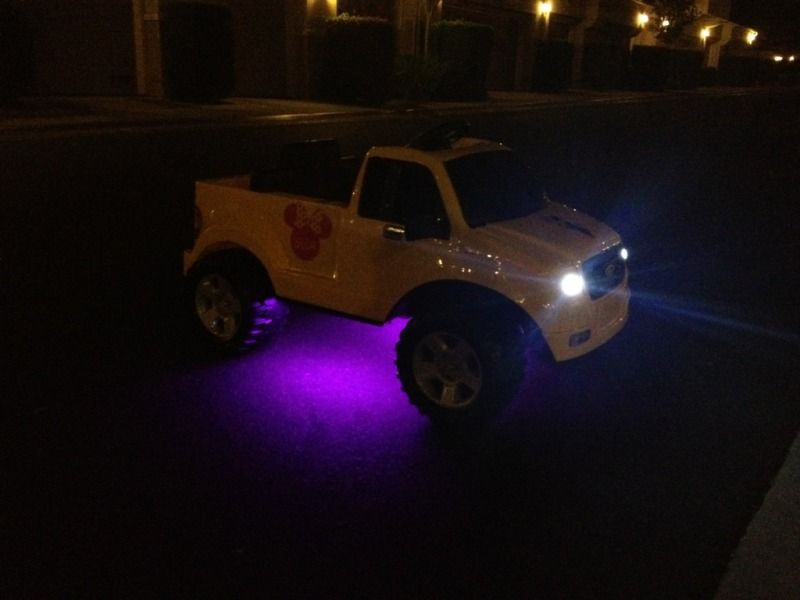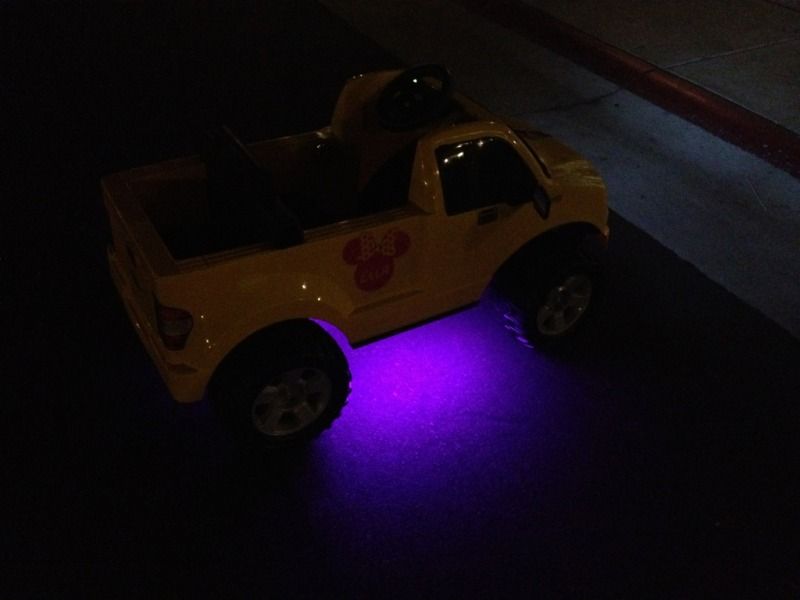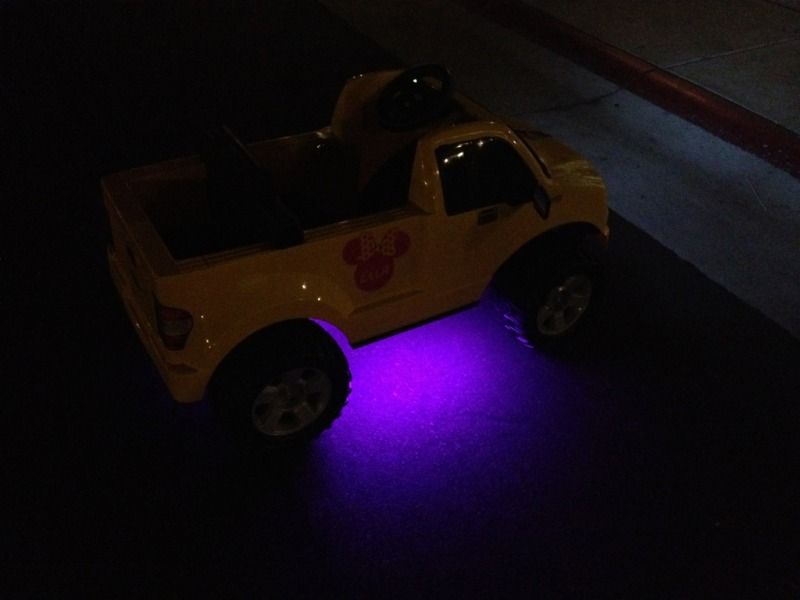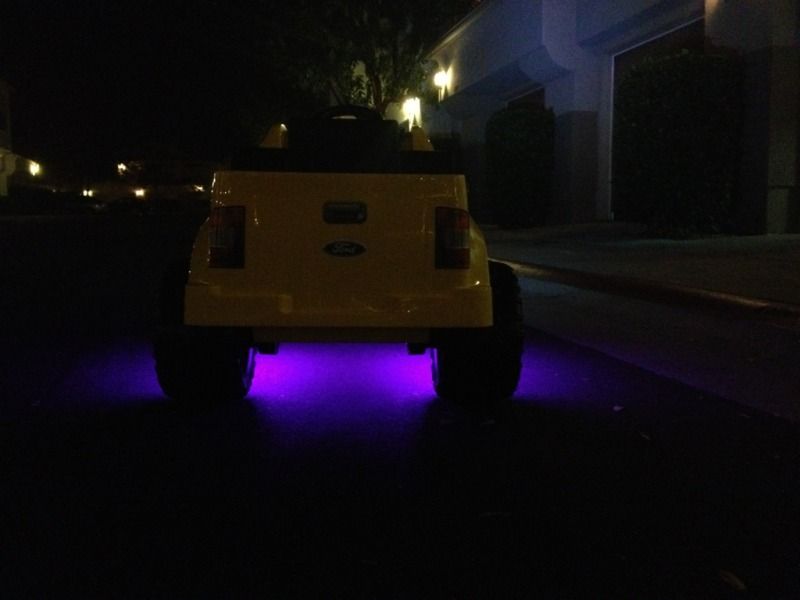 The cool thing about the switches I use for their lights, is there is a slight voltage leakage in the OFF position. So key on, lights off, the headlights are lit dim like parking lights. Then lights on, the 3w MR16 LEDs (6500k) give off great light with no heat.