- Mon Oct 31, 2011 12:10 pm
#42256
Click here to see project page:
viewtopic.php?f=19&t=555&p=4579#p4579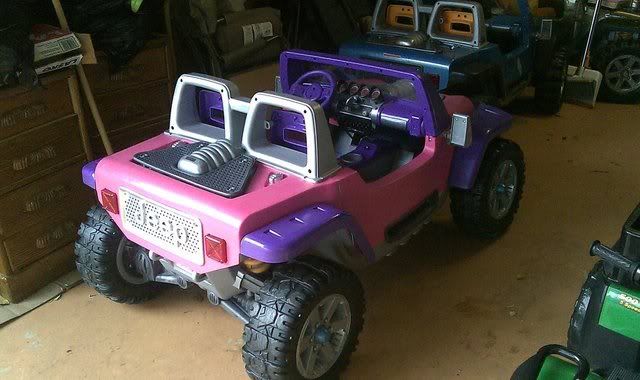 This was posted a long time ago, but I figured I'd re-post it here. This is a mod that happened by accident. I originally bought the jeep for $10 for the spare parts. Then I was going to use it as trade fodder for a Polaris quad. Then, when someone offered me $$$ for it, I tried to fix it up a little bit. When it was all taken a part, I eventually decided to paint it for my girls and put in head lights and tail lights.
3 Hurricanes of various colors, 2 Gaucho Superpowers,
CAT Skid-Steer Loader, John Deere Buck (18v)