- Thu Apr 28, 2016 11:54 pm
#139289
Looks like someones trash is now my boy's treasure. No battery and no charger so may as well get a new beefy one in there. Hopefully the motors are OK but if not then I guess I'll have to get some new ones I've seen others here put on. Can't wait to get this Jeep running!
Looks like a model 76817. Classic!
Any tips and advice welcome!!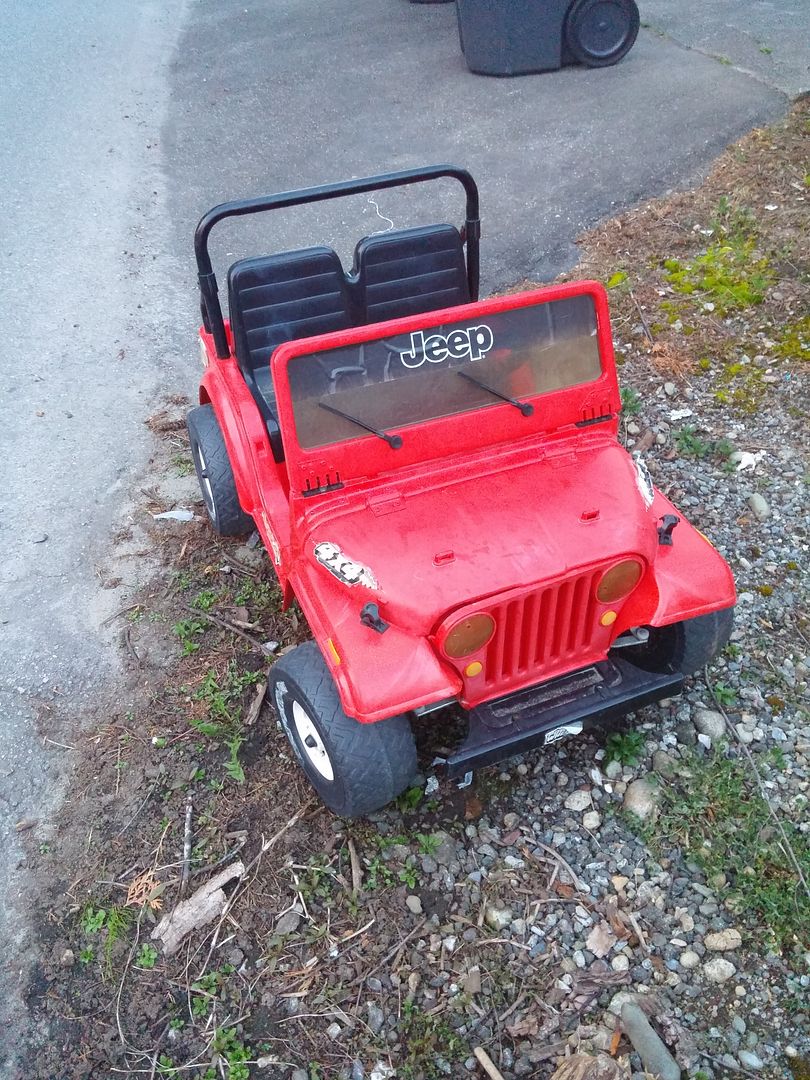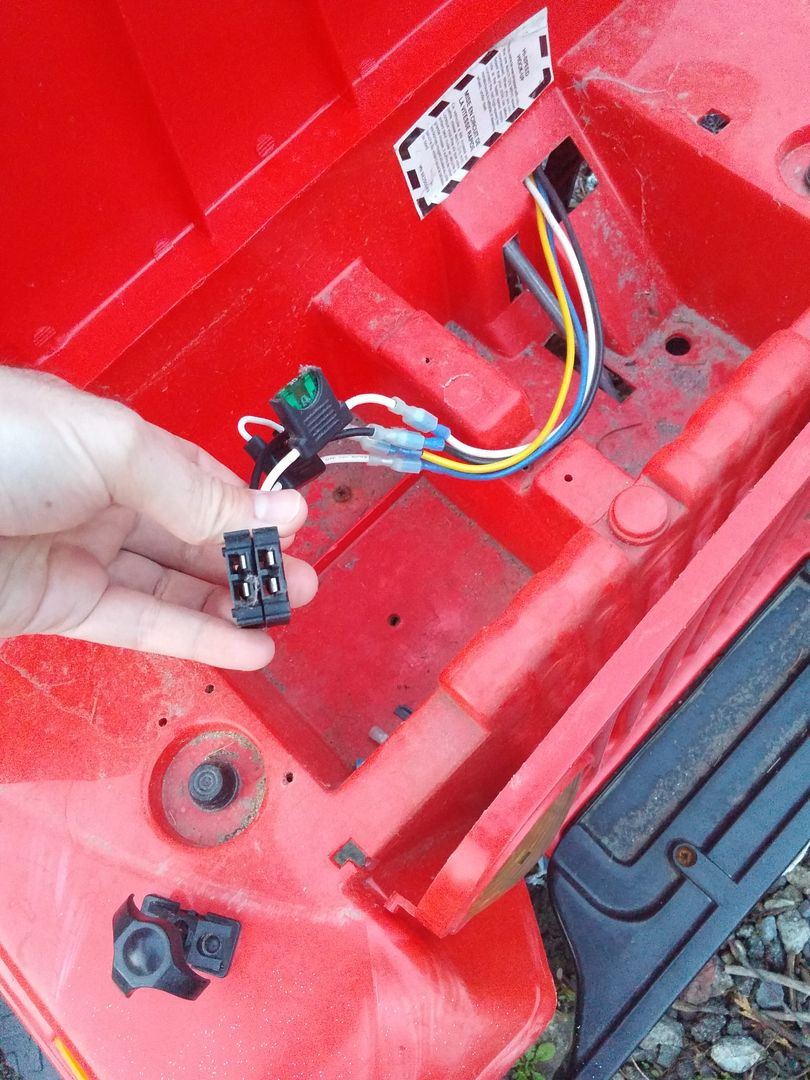 Last edited by
Swervepf
on Sat May 14, 2016 12:54 pm, edited 2 times in total.
Red Jeep 76817 - Classic!
Blue Ford F150 National K8285-9997 - Monster Traction!

I want FASTER!