- Fri Oct 21, 2016 9:05 am
#143528
I have a few rides that I'm in the prossess of modifying so I wasn't actively looking for anything in particular. But when this working Catapillar tough loader came up for $30 I couldn't say no. No battery or charger included but the seller was nice enough to bring one along from one of his other rides for testing purposes.
Got it home and my 3 year old was dying to ride it. Well I didn't have any 6v batteries laying around so I tossed in a 12v just for fun and holy crap does this thing fly. (Mommy was not very happy!)
So, I'm off to order some 6v batteries to keep the wife happy so she doesn't shut down my new favorite hobby. I'm also looking for any ideas or suggestions on modifications for this thing. I'm thinking some Amber safety strobes and some headlights but beyond that I'd love to see if anyone else has done cool stuff with one of these.
I'm also going to post images for the first time so hopefully this works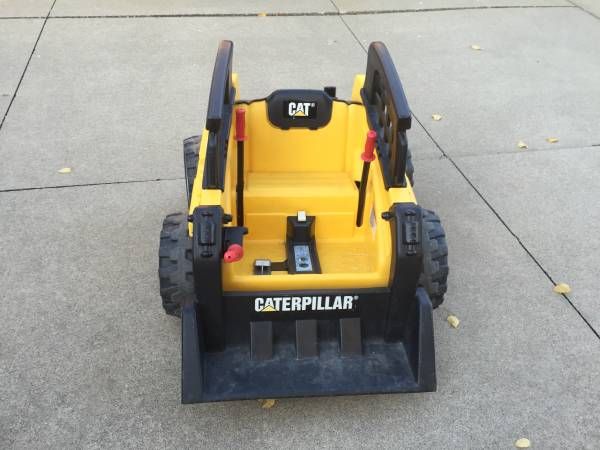 •Blue Jeep Hurricane
•6v Chinese knock off front end loader
•White Mustang
•Cat Loader
•Red metal frame Jeep
•Kawasaki Supershock dirtbike
•6v eBay Batcar w/remote
•Very Unhappy Wife!