- Wed Jan 04, 2012 11:12 pm
#49563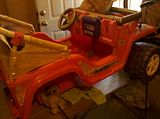 Forgot to post pics of the jeep when I bought it.This is all I could seem to find.I bought this for 40 bucks off cl with no battery,but the guy showed me it was in working condition.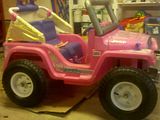 Did the rubber tire conversion.It was worth it I think.I still have a little sag in the front,but its fixable and im glad it was done.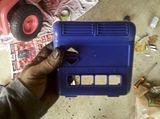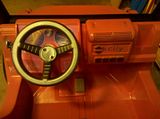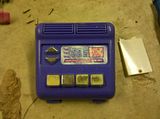 The radio didnt work of course.I tried to fix it,but it had been left out in the weather.My daughter said she wanted her name on it.All the stickers where faded so I just improvised.
Then I had to paint that hot pink mess....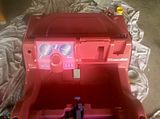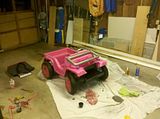 Next time the tires or coming off the rim.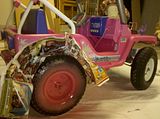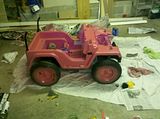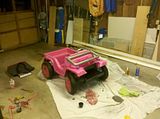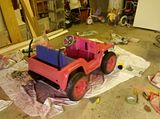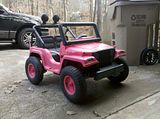 And the most important the driver...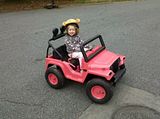 I had a lot of help from mpw on facebook and on here.She loved what santa brought her for Christmas.Thanks and im not done yet!